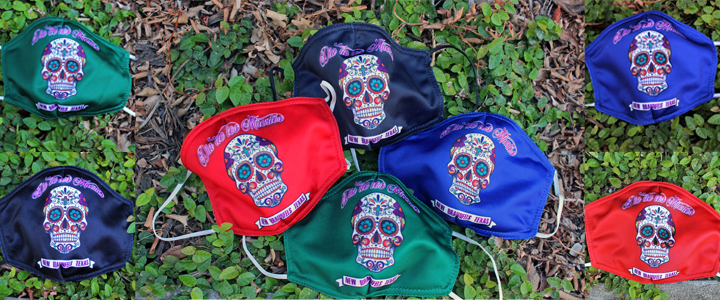 The New Braunfels Chamber's Hispanic Business Alliance is now selling limited edition Dia de los Muertos face masks as a result of this year's canceled event. This year would have marked the 5th year the Hispanic Business Alliance has hosted the annual festival Downtown New Braunfels.
Masks are $15 each and are available in black, blue, red, purple and green. Purchases can be made online or at the Chamber office located at 390 S. Seguin Ave. All masks will be picked up at the Chamber office.

The Hispanic Business Alliance (HBA) supports and encourages Hispanic participation in the New Braunfels business community. The HBA was formed to promote, advocate, and educate the Hispanic community with the goal of improving opportunities for success.