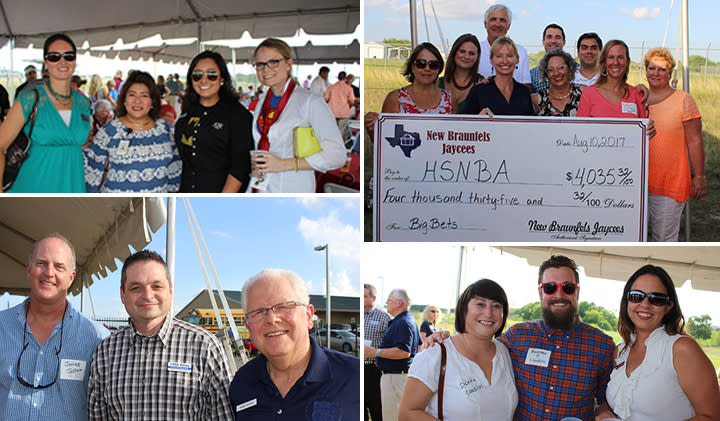 The August Membership Mixer was held Thursday at the Humane Society of the New Braunfels Area and co-sponsored by Comaltex Insurance Agency, Inc., Capitol Wright Distributing, LLC., Comal Rental Company, and Feller Roofing. Approximately 200 Chamber members came out to meet other members, mingle with community and business leaders and enjoy delicious food, cold drinks and good company.
The Mystery Member was Shelley Bujnoch of Paychex INC and the 10th person to shake her hand and earn the $10 bill was Frank Pereira of Prosperity Bank. The cash drawing was $400 but Rev. Phil Brown of First Protestant Church was not there to claim his cash when his name was called. That means the $400 will rollover to the next mixer where we will draw for $450.
It's time to break out the cowboy boots! The September Membership Mixer will be held at the Comal County Fair on Thursday, September 22 from 5:30 to 7:30 p.m. The mixer will be held in the Fair Grounds at the Corral. Your membership card will get you free entry into the Fair Grounds. Don't miss this chance to meet other Chamber members, network with business and community leaders, and make some new connections.