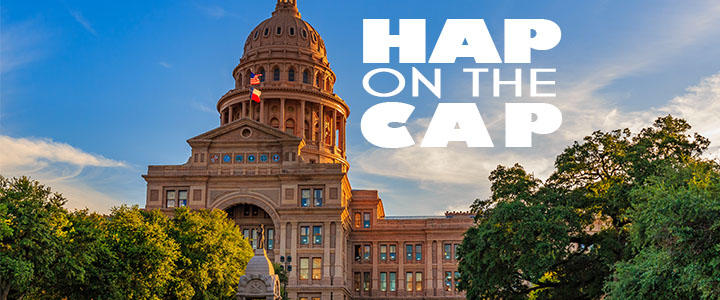 A weekly Texas Legislative Update will be provided in Serving You based on the issues in the Chamber's published Legislative Priorities. The priorities were developed by Chamber members based on feedback from the membership and testimony from state leaders. Click here for the Chamber's Legislative Priorities and click here to view the Chamber's bill tracker recording the bills the Chamber is following.
Now in its 10th week, the Texas Legislative Session is well underway with nearly 9,000 bills filed. One issue that has come up in the legislature that has a direct and tangible impact on our local economy is the uniform school start date.
The Texas Education Code requires student instruction to begin no earlier than the 4th Monday in August. However, an amendment to the current law means inconsistent start dates in school districts all across Texas. Some Texas school districts are pushing to start earlier and earlier into August. Earlier start dates typically do not mean that they are adding more instructional days to their calendars, instead it means that they are taking more days off throughout the school year.  Many schools are taking days off ahead of holiday weekends to minimize revenues lost to low attendance.
It is possible utilizing more instructional minutes during the day to start later and still complete testing before the winter break, offer the holiday time off that families desire (Thanksgiving, two weeks or more at Christmas, and Spring Break), complete testing in the spring, and finish the school year in May, all without sacrificing any instructional days.
Not only do earlier start dates affect family activities, inconsistent school start dates have a big impact on the economy. A study determined the total annual economic losses of starting the school year an average of just one week earlier will cost the Texas economy more than $1 billion in aggregate spending, $543 million in gross product, 7,500 jobs, and $124 million in state tax revenues per biennium.
The New Braunfels economy relies on tourism dollars brought into our community from visitors and our residents depend on the tourism industry to provide them with job opportunities. The effects of the earlier start are felt here locally.
"The negative financial impacts to New Braunfels are huge," said Travis Wuest, Vice President of Natural Bridge Caverns. "Since schools started moving their start dates four years ago, we are projecting earlier school start dates will have had more than a $1 million impact on Natural Bridge Caverns alone."
It's not just about the big tourism businesses either. Losses to these large business have a ripple effect on other local businesses. Less jobs at Natural Bridge Caverns and others in the tourism industry means less money in the pockets of residents to spend in our town at small and locally owned businesses.
Two bills have been filed proposing amendments that would create a uniform start date across Texas. Our local senator Donna Campbell filed SB 673 and the identical HB 233 has bipartisan support in the House. The bills would schedule the first day of school on the Tuesday after Labor Day and the last day of school between May 15 and the Friday preceding Memorial Day.
Currently both bills are still in their respective Education Committees. Next week we'll look at the issues with the ability of local municipalities to collect accurate hotel occupancy taxes from short term rentals booked on places like AirBnB and VRBO.