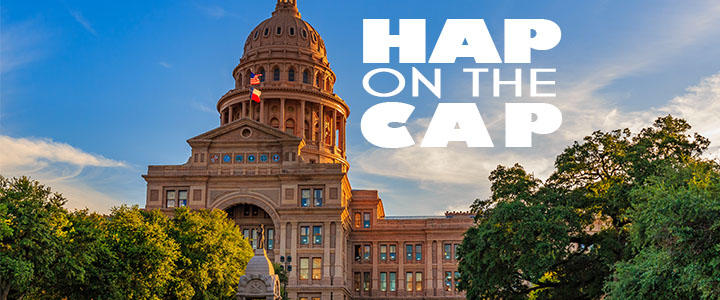 A weekly Texas Legislative Update will be provided in Serving You. Click here for the Chamber's Legislative Priorities and click here to view the Chamber's bill tracker recording the bills the Chamber is following.
The 86th Texas Legislative Session is just six weeks from completion and some bills are starting to move fast and furious.  Of the bills we are tracking, we finally have one that has moved out of one chamber and on to the next for consideration and it just so happens to be the one we are discussing today.
Economic Development. This is a big topic. It ranges from dog parks to fiber internet, manufacturing jobs to road improvements. The definition that the Greater New Braunfels Chamber of Commerce likes to use is that economic development is creating new wealth for our community. That is done through recruiting new employers, retaining current jobs, and helping existing businesses expand. And of course in our community, the tourism industry is a big component of economic development.
The economic development aspect we're looking at today is the recruitment of new businesses to the area. When a company announces that they will relocate or expand to the community, it is usually on the heels of a months or years-long process. At the beginning of that process, companies will conduct their search in-house or contract with a site selection firm and create a list of criteria they will need at their new location. They then begin the search, be it nationwide or even global.
The site selection firm begins narrowing down what could be a huge list of potential sites to those that check all the boxes on their criteria list. To oversimplify the whole process, that list then gets whittled down through analysis of each location and their workforce, property tax, school districts and quality of life. Continuous communication then occurs with the community representatives, including personal visits, community tours, conference calls, meetings, and proposals.
When the list has finally been narrowed down to the top contenders, an incentive package via the City, County or School District will be considered; each with their own set of rules and regulations. One piece of a competitive package is a Chapter 312 Agreement. Chapter 312 of the Tax Code, the Property Redevelopment and Tax Abatement Act, allows cities and counties to exempt all or part of the taxable value of new investments for a period of time not to exceed ten years.
Chapter 312 allows communities to attract new jobs and grow tax bases without any cost to the state or local taxpayers. To be eligible for an abatement under Chapter 312, a project must be a new facility or an expansion or modernization of an existing one. Oil and gas projects are excluded and Chapter 312 does not apply to school districts.
Our community's ability to offer a competitive incentive package is crucial to recruiting businesses and quality jobs to New Braunfels. We are being compared to other towns who may be offering just as competitive or even more impressive incentives. Not always, but sometimes that incentive package is the deciding factor in whether a community will gain hundreds of jobs or lose out on a new company.
Chapter 312 is a piece of sunset legislation which means that when it was approved, it had an expiration date. That date is 2019 and it must be renewed this session in order for communities to be able to continue to offer this incentive. There are a couple of bills reauthorizing Chapter 312 but the one that has progressed the furthest is HB 360 by Rep. Jim Murphy. It was voted on and approved in the House on April 9 with 124 yes votes and 20 no. It was received in the Senate on April 11 and will now make its way through that chamber.
Next up we'll look at some of the Chamber's priorities and bills focused on workforce education and job training.