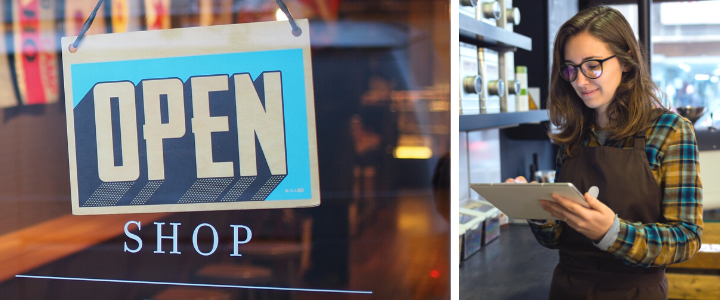 Governor Greg Abbott has announced his plans to re-open Texas businesses during his press conference Monday, April 27. Governor Abbott's plan for Phase 1 include the allowance of all retail stores, malls, movie theaters and restaurants to open at a 25% capacity rate. If this new plan allows Texans to keep the spread of COVID-19 under control, Phase 2 will follow suit. 
Governor Abbott okayed the re-opening of Texas State Parks, hospital surgeries, as well as retail businesses who will offer curbside services during a previous press conference April 17. The New Braunfels city council had previously initiated the same order two weeks prior so no additional orders were necessary after the April 17 press conference. 
The City of New Braunfels has opened Landa Park Golf Course for patrons, walking only and the New Braunfels Public Library is open for curbside pickup service only. Following Governor Abbott's announcement, the City will issue additional orders and guidelines. To aid in that initiative, Mayor Barron Castell and Mayor-Elect Rusty Brockman have formed a Mayor's Advisory Task Force. Chamber President Michael Meek is a member of the task force as well as Chamber Chair of the Board Wes Studdard, Chamber board member Darren Hill of Schlitterbahn, Chamber CVB Chair Mary Jane Nalley, former Chamber Chairs of the Board Natalie Rougeux and Joe Castilleja and 2020 Besserung Awardee Pastor Ray Still are all members of the Recovery Task Force.
The Recovery Task Force will convene virtually to come up with a new plan for New Braunfels.