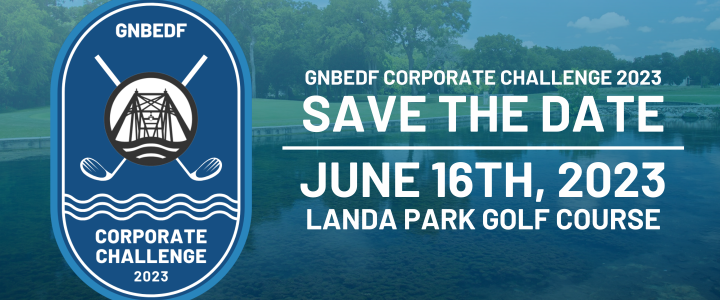 Join us at our 11th Annual GNBEDF Corporate Challenge at the Landa Park Golf Course on June 16th, 2023. Bring your team for a fun day on the links with a shotgun starting at 8:30 AM.
Teams consist of four members and registration costs $600 per team. Registration fee includes the golf game for your team, food and drinks, and an appreciation gift.
Registrations will be accepted on a first-come, first-served basis and will close upon reaching tournament capacity. There are currently four open team slots. Please email tate@innewbraunfels.com if you would like to register a team.
Participants must email the names of their team members to shana@innewbraunfels.com by Friday, June 2, 2023.
Prizes will be awarded, so bring your A-game!