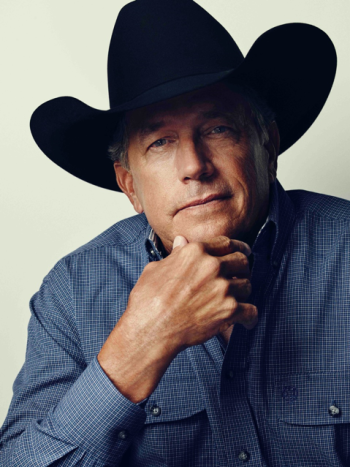 Legendary Entertainer and "King of Country Music" George Strait has been named the 2018 Texan of the Year by the Texas Legislative Conference, the well-known annual statewide forum that is marking its 52nd year next March.
Strait will be presented with the award Thursday evening, March 22 at the New Braunfels Civic/Convention Center. He will join an array of prominent past honorees since 1974 including Presidents, U.S. Senators, Congressmen, Governors, and business icons.
The Texas Legislative Conference is a nonpartisan organization of Texas business and political leaders who meet annually in New Braunfels to focus on public policy issues. This year's topics on Friday, March 23 will include Hurricane Harvey Impacts, March 2018 Primary Outcomes, and the Federal Tax Plan Impacts on Texas.
According to Conference Chair Doug Miller, former Texas State Representative, "No one has done more than George Strait to raise awareness and funds for the Hurricane Harvey relief efforts. He put his well-earned reputation on the line and asked not only his fellow Texans to step up, but all Americans. And they have." To date, Strait's efforts on behalf of Hurricane Harvey victims have raised over $50 million.
Strait is known as the "King of Country Music" and his career spans more than 30 years. It includes over 60 No. 1 singles, more than any other artist in any genre, and his is the only act to have a Top 10 hit every year for over three decades. Strait was inducted into the Country Music Hall of Fame in 2006. Strait's 33 platinum or multi-platinum-selling albums are more than any other country artist and third across all genres behind only The Beatles and Elvis Presley. He has sold over 70 million albums and earned more than 60 major entertainment awards.
Associate Sponsorships are now available for purchase online at www.TxLegislativeConference.com. Individual tickets are not yet on sale.