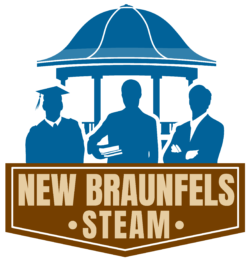 In 2016, the Greater New Braunfels Chamber of Commerce's Business-Education Partnership Committee and the Mayor's Higher Education Task Force began work on a goal to "coordinate public schools, business, higher education and the Texas Workforce Commission within the community to build a well-trained and sustainable workforce." The first step was to develop a Workforce Stakeholders Education Subcommittee which developed a detailed plan to work with school teachers, counselors, career counselors, and administrators providing on-site visits and tours to local businesses during summer in service and staff development meetings.
The plan also laid the groundwork to provide business/industry site tours for students beginning in 2018. This helped to:
Increase knowledge of local companies
Promote STEM careers in New Braunfels
Highlight necessary math and science knowledge and skills
Present education requirements for various careers
Create opportunities for students
The plan now includes monetary assistance from the Braunfels Foundation Trust to help with funding of substitute teachers and transportation during the regular semesters.
The subcommittee also developed the NB STEAM White Label program through NEPRIS. NEPRIS is a virtual program connecting students to business professionals. Local schools, businesses and the Texas Workforce Commission are supporting the investment to provide NB STEAM to the New Braunfels community. Interactions for students, teachers, and counselors include:
Virtual tours of facilities
Career exploration
Videos
Live Q&A
Mentoring
Company presentations to multiple schools
Student presentations to experts
NEPRIS will provide complete services to the New Braunfels community in the form of a three year $75,000 contract. This contract would be in one year segments of $25,000 each. This contract provides 50 Premium Licenses ($7,450 value) available for teachers to use in classrooms. NEPRIS is also providing additional Premium Licenses for $129 each. Currently New Braunfels ISD, Comal ISD, Premier High School of New Braunfels and St. John Paul II Catholic High School have all secured licenses.
Funding for the NB STEAM White Label program is provided by the Braunfels Foundation Trust, 10 local businesses and New Braunfels ISD and Comal ISD.