Adding Dollars to our Local Economy
---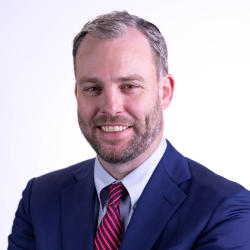 New Braunfels is a special place with a strong identity and a track record of economic success; a community of choice for people who want to enjoy where they live and have opportunities to grow their careers and businesses. Economic development is the process of optimizing what makes a community great and adding dollars to the local economy so that people can live, work, and thrive.
The data bears this out. While New Braunfels has grown steadily for over a century, the ways in which it has grown lately are interesting, such as an increase in median household income that outpaces the region, state, and nation. From 2014 to 2019, the percentage of adults with a bachelor's degree or above grew by more than 11%. Over the last ten years, New Braunfels' share of regional jobs has also grown.
All of this means that New Braunfels is in a position of strength to pursue the most strategic options that create the most positive impact to the local population. While so many communities are asking, "How do we attract jobs?" New Braunfels can ask, "How do we attract the best jobs for us?"
There are also challenges that require an earnest approach. There is a need to invest in transportation capacity, workforce training, and workforce housing. Local companies need support to continue to grow and prosper. There are opportunities to strategically develop office spaces, industrial sites, and support entrepreneurs.  Investing in these areas strengthens our ability to add dollars to the local economy.
It is in this spirit that the Chamber and its partners continuously review our economic development playbook. Great partners make great work possible: the Economic Development Corporation, the Economic Development Foundation, the City of New Braunfels, Comal County, NBU, and the business community. Our goal is to develop a balanced economy in an authentic community where we bring jobs and people closer together.
Jonathan Packer
Chamber President & CEO