Everyone is Invited to the Summer State of Mind
---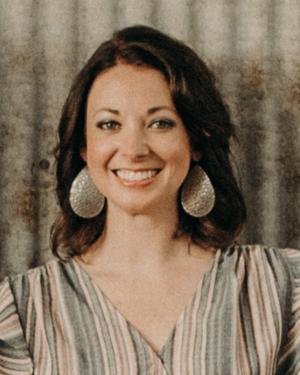 We all know there's only one "S" in New Braunfels. But did you ever realize there's only one "S" in Summer? And Two-Step? And Prost? It seems to be no coincidence that in planning this summer's invitation to play in New Braunfels, a great correlation was found.
There's also one "S" in show off, as in, we have quite the community to show off.
As locals, you may not see how New Braunfels gets shown off in ads and stories on the web, billboards, TV, and more, but yes, we do invite visitors to experience this special place we call home.
This summer, rather than giving a one-finger salute to a guest's errant exit from Main Plaza, I implore you to give a wave instead. Because our guests matter. There's also one "S" in powerhouse; tourism is an economic powerhouse for New Braunfels.
When a guest is kind enough to spend their dollars in New Braunfels, they bring sales tax and support to the travel and hospitality industry - accommodations, attractions and entertainment of all shapes and sizes, restaurants, retail, fuel, and numerous other businesses and organizations. Those dollars also expand further through our economy. Indirect spending occurs when travel and hospitality entities purchase goods and services to perform their work. Jobs are created. Employees of these businesses spend their earned dollars at other businesses. And so on. Ultimately, tourism dollars have an impact far beyond their original destination.
This contributes to the strength of our local economy (yes, only one "S" in strength, too).
It has been proven true in recent years that diversification of an economy is key to its success. A strong hospitality industry supported by visitors creates a robust industry sector. According to Travel Texas, travel is the second largest export-oriented industry in Texas after oil and gas. Within travel and hospitality there are opportunities of all shapes and sizes, from publicly traded to party of one. 
So be it occasions for entrepreneurship or chances for fun, a strong travel and hospitality industry means more awesome for residents, too. (You get the only one "S" thing now.)
How many people get to live among a collection of superlatives; world's best, Texas' oldest, the largest, the top. We can explore high above the trees, in the water, and underground in the same day. Well-fed, with seemingly endless options for caffeination and libation… entertained by performing and visual arts, and shopping and strolling… all in a place with an incredible story and culture, well told by varied historians, preserved through festivals and celebration.
Our visitors allow those of us who choose to spend our lives here the ability to enjoy an expanded array of options for our own enjoyment. While we New Braunfelsers are going about our daily lives, working and going to school, our neighbors from across the state – even around the world – are supporting these incredible establishments for us all to enjoy.
Here at the Chamber Convention & Visitors Bureau, sharing our story with invited guests allows them to help us take care of business. How great is that?
May the fresh eyes sharing our sidewalks this busy summer season inspire you to play visitor in your own backyard; you are cordially invited by the hospitality community. Try a new restaurant or re-visit an old haunt. Explore caves, wildlife, water, history, and wine. See a show or take in an exhibit. Remind yourself of the magic that made you fall in love with this place and share it with those who are kind enough to pay us a visit. Playinnewbraunfels.com offers a myriad of ways for anyone, from anywhere, to get into a summer state of mind.
Mallory Hines
Vice President, Chamber Convention and Visitors Center Bureau