Resilience
---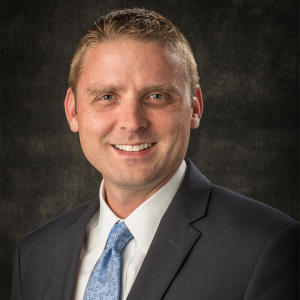 It is an absolute honor to step into the role of Chair of the Board of the Greater New Braunfels Chamber of Commerce. As Chair, my role is to lead our Board of Directors who represent our membership. I partner with our President & CEO, who manages the day-to-day operations and professional staff. I'm looking forward to contributing to the great work of the Chamber, and witnessing how this work positively impacts our community.
One of the traditions of the New Braunfels Chamber is for the Chair of the Board to select a theme for the year, establishing the mindset in which both the Chamber's board of directors and staff operate. The theme I have chosen for 2022 is Resilience. Within that theme, there are three priorities I have in mind.
First, Economic and Community Resilience. While New Braunfels' economy is doing well in the wake of uncertainty from 2020, we're still experiencing challenges created by supply chain issues, workforce shortages, Covid variants, and more. The Chamber will work to understand the root of these challenges and pursue solutions for our community.
Secondly, Designing our Economic Future. Our Chamber is strong and has decades of sound leadership and volunteerism. We also have new leadership brought on by growth and change. With these key changes, the Chamber is working to update its economic development strategic plan, which will allow us to be intentional about pursuing what adds the most value to our community.
Lastly, Optimizing Collaboration. The work of the Chamber is inherently collaborative. We've established relationships with other organizations including the Economic Development Foundation, Braunfels Foundation Trust, Hispanic Business Alliance, Convention & Visitors Bureau – the list goes on. 2022 is our year to evaluate how we collaborate, understand what we seek to achieve and optimize our work to best leverage our community's resources.
If the past two years have taught us anything, it is that the unexpected will happen. However, New Braunfels is resilient, and the future is bright. There isn't a better place to be right now than New Braunfels.  There is great work to be done on each of these fronts, but we are operating from a position of strength, and I know that the Chamber is up for the challenge.
Ian Taylor
2022 Chamber Chair of the Board