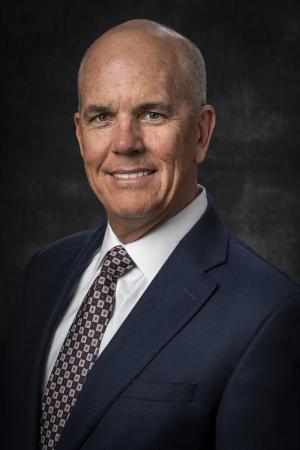 Six months into the pandemic and there is no place I would rather be. New Braunfels has been our home for over 25 years, and we love this community. Tina and I raised our kids here while I have worked at a local dealership. It is such a blessing to be in a town that cherishes faith, family, friends, education, business, and volunteerism. All that plus two beautiful rivers running through the scenic Texas hill country.

We all have a great story to tell about New Braunfels, and I have found there is no better storyteller than the New Braunfels Chamber of Commerce. Michael Meek, CEO, and his professional staff maximize every opportunity to promote and advance everything New Braunfels. With the support of the City and experienced local tourism entrepreneurs, the Chamber promotes tourism through the Convention and Visitors Bureau. VP Judy Young manages the effort to create campaigns that attract visitors year-round. Tourism is critical to our economic recovery.

The Chamber is also the catalyst to numerous events, mixers, and celebrations. All of which were eliminated because of the necessity to social distance. Slowly, and with great care, we are strategically holding events like the Youth Leadership Graduation (managed by VP Stephen Brockman) and the Texan of the Year Award (managed by VP Alyssa Coker) honoring Charlie Duke. The recently announced Living Legends, Jimmy Owens, Mitch Sacco and Fred Fey will be celebrated in person by the Braunfels Foundation Trust.
These are great celebrations but limited in attendance. Since so many have said "we just want to see people", the Chamber has started two new initiatives to provide information and networking to members. Alternating weekly, there is a virtual Coffee Break, and a virtual mixer called Drinks, Snacks & Chats.  
Coffee Break is a short 30 minutes from 10am-10:30 every other Wednesday organized by VP Phyllis Foerster. The current relevant topics include COVID in the workplace, schools, and hospitals. Experts present for 20 minutes and answers questions for the remaining time. Contact the Chamber to join the next Coffee Break.
Drinks, Snacks & Chats is one hour every other Monday from 5:30pm-6:30pm.  Brockman manages this virtual mixer. Local establishments provide recipes for drinks and snacks, and then participants break out into 15-minute sessions to network and mingle. This is a great way to see and meet friends and unwind after a long Monday. Join the next Drinks, Snacks & Chats featuring Guadalupe Brewing on September 14th.
Internally at the Chamber, finances are managed by VP Alice Hernandez.  Our annual audits show excellent internal controls and the board of directors are impressed with the tireless effort of the entire Chamber staff.
All this and more are what your local Chamber does to make New Braunfels the best place to live, work and play. Please join in as we continue to recover and reopen our community.
Wes Studdard
2020 Chamber Chair of the Board