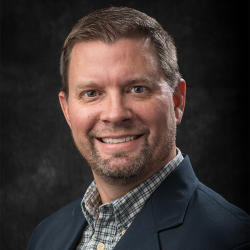 It's hard to believe Fall is around the corner when we are still teetering with the century mark on the thermometer. However, it will officially be here on September 23rd. This will be a day to remember, Fall arrives along with some guy from Oklahoma that has the following equal to the population of some states, Mr. Garth Brooks at Gruene Hall. Just another reason we all love our city, county, and community. You never know who will show up, or what awards any number of our fine citizens might receive or accolades that our community achieves, this is what makes us who we are.
As some of you realize and others often feel, we have it good. Yes, there is always someone who can find something to complain about, but more so than not it feels that more and more folks are stepping up to make what we have better. Most of the time all that means is giving a little bit of your time. Whether it is your physical being or your mental thoughts or both, it doesn't always take a lot to give a little and leave that lasting impression on something or someone you care about. There are a plethora of organizations that could always use a hand. I encourage you to find one, give a little, and sit back and enjoy the benefits of giving. The state of mind alone is worth it, but I have found you are usually blessed with more than that. That being said, turn on our local radio station, open up the paper, or call our Chamber. Any of those is an easy first step in getting you plugged in.
With this being our Centennial year at the Chamber of Commerce, we have enjoyed looking back and remembering initiatives we started or assisted with. Many were new non-profits like the Heritage Society, Wurstfest Association, Communities in Schools, the Comal County Fair Association, and many, many more. We are proud of that track record and we hope these actions have added to what makes New Braunfels, well....New Braunfels.
Speaking of the County Fair, be sure you are up to date on this year's new parade route for the 126th annual edition of the Fair. The parade is scheduled on Friday, September 27th and will travel down Seguin Ave. Our county is home to one of the largest fairs around yet still has that hometown feel where every step you take you get to see and visit with someone special. Don't forget, the Chamber mixer at the Fair on Thursday September 26 starting at 5:30pm is always a great time to mingle.
Success Flow Here!
Shane Wolf
2019 Chair of the Board