Fall is in the air – at least we are praying for cooler air and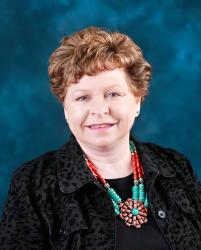 some rain to relieve our dry thirsty yards! Fall in New Braunfels means continued great activities ahead. Friday Night Football, Kick off of the Youth Leadership program, Business Trade Show, Circle Arts Theatre 50th Anniversary Extravaganza and the Comal County Fair all in September!
I was honored to greet the 34 Youth Leadership participants at their orientation and retreat last week. Youth Leadership is a 9-month program for 10th & 11th grade students from area high schools. 109 students applied to be selected into this prestigious program. The program consists of day-long leadership classes once a month from September to April (8 total classes). Class days include: Leadership & Etiquette, Tourism, History & Arts, City Government, Justice System, Health Care & Social Services, Day at the Legislature and a Canyon Lake Gorge visit. Each class day is packed with information for these young adults to see and process how their great hometown works behind the scenes in the areas of conservation, business, city, county and state government.
I wrote about our business tradeshow last month but want to take another opportunity to invite you to this valuable event taking place September 11th and  12th with tickets available at www.TradeShowInNewBraunfels.com or at the door.
Congratulations to Circle Arts Theatre for 50 years of entertaining, educating and inspiring our community through exceptional theatre arts! Circle Arts Theatre was founded by Elizabeth Elliott in 1968, originally called the Community Actors Theater (CAT), in an old exhibition hall on the Fairgrounds. The fledgling group produced one play in 1969, Calamity Jane. In 1971, the WurstFest Association approached Elliot with a request for the theatre group to produce an original, old-fashioned melodrama each year for WurstFest, and in return, they would provide a building in Landa Park for the theatre's use. Thus, Circle Arts Theatre was created, and a new, original melodrama has been performed during Wurstfest every year since. Circle Arts Theatre is celebrating their 50th Year with an Extravaganza on September 22nd at the McKenna Events Center. All are welcome to attend and enjoy this event. Tickets are available for purchase at www.CircleArtsTheatre.org as well as price of admission includes food, fun and lots of memorabilia from the last 50 years.
A favorite fall event of mine is the 125th Comal County Fair. Growing up in New Braunfels, I have always looked forward to the Fair. In fact, this past year we had 4 generations attending and there was something fun for everyone. I love the great food, music and dancing in the Corral, and especially seeing many friends that I often only see at the Fair. It is like a giant county homecoming! My husband and adult-sons especially enjoy the rodeo. My mother loves the food, smelling the baby chicks and plant entries. My great nephew loves the carnival. Well you get the idea, and we can all check everything out together. I never miss the parade and it is my honor to be in it this year rather than watching from my usual perch.  The Fair kicks off on Friday, September 21st with a BBQ cook off and continues through Sunday, September 30th. Highlights of the Fair are the Rodeo Queen Contest, Mutton Bustin, entertainment in Corral, parade and the PRCA Rodeo. For a full line up of activities and events go to www.ComalCountyFair.org.
Your Chamber of Commerce staff and volunteers are ramping up our activities. We look forward to the fall wrapping up our priorities from the last 5 years, and beginning to plan for the next 5 years which will include the Chamber's 100th year Anniversary in 2019 and the City's 175th Anniversary in 2020. Exciting!
Planning for the 100th Anniversary of the Chamber in 2019 continues. The Anniversary committee has been busy going through archives of meeting notes and planning events for the celebration of this milestone. Any company who has been in existence for 100 years in New Braunfels: we want you to celebrate with us! It is amazing all the accomplishments of so many volunteers over the last 100 years. The Annual Awards Banquet in January 2019 is guaranteed to be a hit.
Fall is in the air and in our busy hearts and minds. Enjoy, New Braunfels!