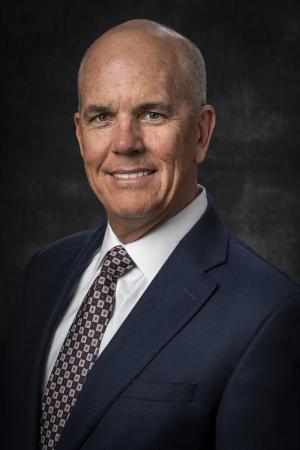 As we shift into the fall of 2020, there is still a lot of work to be done at the Chamber. School has successfully started, and business capacities are increasing. Calendars are filling up, and it is more than just Zoom meetings. We have had to be nimble and pivot throughout the year and I am excited to say many of our programs are moving forward. Just like the schools, many businesses are having to adjust with safety protocols and proactive quarantining. I know and feel for the businesses that are not able to open or have limited customers returning, but many are on the track to recovery.  Because of masks, we can operate safely and remain open.
Any great community needs great leadership, and the Chamber has figured that out. The Chamber's Adult Leadership program has graduated over 700 alumni over the last 28 years. And Youth Leadership New Braunfels has graduated over 600 students over the last 23 years.  This type of leadership training does not exist in most communities. New Braunfels is blessed with the network and institutional knowledge that this program provides.
October marks a transitional time on the Chamber Board as we prepare for new directors and thank those who have served. This year Lori Archer, Shelley Bujnoch, Greg Lutz, Douglas Miller, Randy Moczygemba, Shane Wolf and Matt Smith will roll off the board. I want to personally thank each one of them for their volunteer service. The other members that have served are: Nathan Manlove, Chair Elect, Ian Taylor, Vice Chair, Allison Humphries, Vice Chair, Coby Baese, Neice Bell, Stephen Hanz, Dani Hensley, Darren Hill, Kristen Hoyt, Alice Jewell, J.P. Kesselring, Andrew Kim, Lilia Marek, Ian Perez, Chris Snyder and Tiffany Soechting. As we consider nominations for new Directors, we are fortunate to have the talent pool of Leadership Alumni. 
October is also the time we plan for 2021…Yeah!!! This month's Chamber Board retreat will put 2020 in the rearview mirror as we plan for the future. Our focus will be the presidential succession plan for CEO Michael Meek. The search committee, led by Lilia Marek, had to pause mid-year, but will restart the process in January with final selection by July 2021.
With our engaged community, your Chamber is hard at work creating leadership for the future. One person told me "New Braunfels is unique because people here like to gather, and it's the Chamber that brings people together." This week we celebrate Texas Chamber of Commerce Week with proclamations by both the City Council and County Commissioners. It is easy to see why just recently Money Magazine named New Braunfels in the top 25 places to live. I hope you share my sentiment of proudly calling New Braunfels your hometown.
Wes Studdard
2020 Chamber Chair of the Board