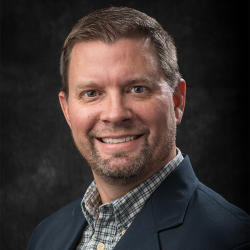 If the forecast serves correctly by the time you are reading this, you should be able to sit on the porch and read the paper or eat on the back patio with friends and neighbors without breaking into a sweat. I am not one to complain, especially when it comes to warm weather, as that puts food on our table, but it is time for a change in temperature and a little wet weather. Just like the weather, our community has had many chances of changing primarily due to its growth. However, the citizens all seem to have one thing in common: keep our community small town charm and its beauty preserved. This doesn't mean we put up a wall around our borders or shun others away, but it does mean we should hold all those accountable when they visit.
Whether it is summer time on the Comal or Guadalupe, at the Bahn or Garth at Gruene Hall, Dia de Los Muertos, County Fair & Parade, Wein & Saengerfest or Wassailfest, we work hard to have it all in check for the most part in "Keeping It Clean" if you will. Not only in presence of mind, but physically we have done a good job in getting the message out and wanting folks to treat our corner of paradise as their own. This doesn't just happen overnight as most of you know. Like anything that is worth doing and worth the wait, it takes time for it to mold and get to a point of satisfaction.
To no surprise and in similar fashion, our community is a reflection of our Chamber of Commerce. You could say it too is seasoned in time as we have been celebrating its 100th Anniversary this year, but also with some great individuals that continue to give back. Whether it is our 28th Annual Leadership New Braunfels Class, our "Ambassadors" of the community, the Blue Coats, the Chamber staff or the countless volunteers that make up the over two dozen committees.
Fall signifies my year as Chair of the Chamber fast coming to a close. Planning is underway for 2020 already. The Chamber's Board of Directors are having their annual planning retreat on October 10, leaders for committees for next year are being identified, and board elections are underway. Banquet invitations are also being mailed out. You won't want to miss this great event set for January 31, 2020 as we are honored to be able to have our attendees be the first to see the 175th firm debut.
The coming week starting October 14 will signify the Texas Chamber of Commerce Week. Your Chamber will be out celebrating all the successes which start with the members. So keep your eyes out for Blue Coats scouring the streets handing out the new membership directories with lots of great reading.
Success Flow Here!
Shane Wolf
2019 Chair of the Board