Giving Thanks for New Braunfels
---
Thanksgiving is coming. It's a time when we reflect upon the blessings in our lives. For my part, my salvation, family, friends, and business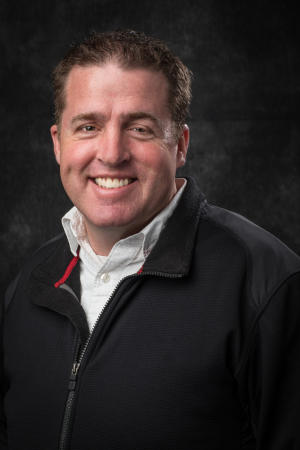 are incredible blessings. However, I was recently reminded that I should be more thankful for one blessing in particular – living here in New Braunfels, Texas.
On a trip to a nearby state, a few things struck me as very different compared to New Braunfels.
First, people. Where I was, sure, folks were nice. Restaurants were full of patrons who were having fun. We were greeted when we walked into stores. However, there are no people like Texans. I mean, our state motto is "friendship," and we take it seriously. Texans don't just act friendly. We ARE friendly. Here in New Braunfels, we stack German Gemütlichkeit on top of the Southern hospitality that Texas is known for. I'm thankful for the genuine, welcoming, fun people here. I'm thankful that when I'm walking through Wurstfest, people I don't know at all will strike up a conversion with me and, if I'm lucky, pour me a beer from their pitcher.
Second, the pandemic. Where I was there were inconsistent rules for businesses and people. For example, the rules regarding masks varied from town to town, neighborhood to neighborhood, and business to business. As a visitor, I felt like every experience was different, which made it awkward and frustrating. Here in New Braunfels, we value doing what it takes to keep ourselves, our families, and our community safe. Both businesses and citizens can decide what that means to them and act appropriately. That personal choice is huge – it's the difference between values and rules. It's something I'm thankful for and have taken for granted in the past.
Next, amenities. I was amongst mountains where I was. I love mountains, so where I was had that going for it. The city we were in had a population of a little more than 450,000 and, beyond mountains and lots of outdoor activity options, featured restaurants and attractions you'd expect in a city of that size. The population of New Braunfels is less than a quarter of 450,000 and, I believe, has more unique amenities. We have a historic, thriving downtown, the world-famous Gruene, the perennial World's Best Waterpark, TWO crystal-clear rivers, Natural Bridge Caverns, Natural Bridge Wildlife Ranch, outstanding museums and live music, and a little festival called Wurstfest to name a few. Our restaurants are world-class, and our shopping is fantastic. The list goes on and on—all of this, in a city under 100,000.
I am indeed thankful that I live here. I'm thankful for the wonderful people who live here. I'm thankful for our local government. I'm thankful that it's 10 minutes from my house to any of a million amazing things to do. Thanks, God, for New Braunfels.
Nathan Manlove
2021 Chamber Chair of the Board