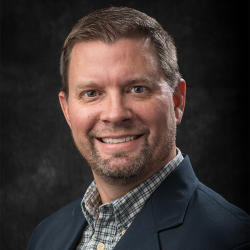 Fall months in New Braunfels are full of activities as most of you have witnessed. My guess between Gruene Music and Wine Fest, Texas Clay Fest, Dia de los Muertos and Wurstfest, we have attendance records exceeding a couple hundred thousand people. Better yet, likely double that for the revenue brought into our community and more than half of it for local non-profits.
The numbers are a bit unbelievable when you sit back and reflect on the lives touched by the various events we have, and more so the ripple effect that occurs from their profits. None of which could be done if it was not for the generous hearts, time and effort given by our community volunteers. This is a culture I believe we as New Braunfelsers continue to strive for, and in doing so it becomes contagious for the more than 5,000 new citizens joining our city each year.
As I have mentioned before, and will always truly be thankful for, is how blessed we are for what we have, where we are and the assets which surround us. If you are ready to give back and have not joined the Chamber to get plugged in on all the activities, this is a great time to do so. Over the next week there are opportunistic events like Network Now!, a quasi-speed dating social hour for you to share your professional side of what your business offer, a Military Affairs reception to honor an outstanding airman from Randolph AFB, New Member Orientation, and a Government Affairs Committee meeting where our Mayor and NBU CEO will update the group on current happenings. Also, one of our many NB Business University seminars will be this month with a panel of local experts sharing their insider tips on marketing 101.
The Chamber's sponsorship or affiliation with two other great organizations provide a meal and presentation for you via the Hispanic Business Alliance Buenos Dias Breakfast or the Jaycees Leadership Luncheon. Both of these are open to members and non-members so you can see what each organization has to offer. All of these events and many others can be found on the Chamber website and social media pages.
I hope you can enjoy all that New Braunfels has to offer, both physically and emotionally. You will witness the deep roots of giving and a heritage that makes us different in the most positive way: helping others.
Success Flow Here!
Shane Wolf
2019 Chair of the Board