Guten Tag! A highly successful Wurstfest has just wrapped up. On day 5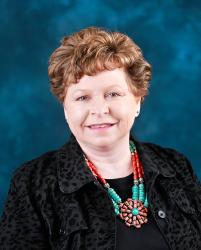 of the festival the Chamber held their Membership Mixer on the Wurstfest grounds, and I had the distinct honor of participating in the ribbon cutting for the beautiful new expanded area. It is a fantastic addition to the festival grounds. As you know, the 10-day salute to sausage provides a major revenue source for a multitude of non-profits in our area. This year I served in both the Communities in Schools South Central Texas and New Braunfels Rotary Club booths, and was pleased at how busy sales were. I always meet new people while working who also serve and help make our hometown great. A fantastic festival which also benefits our community is truly a win-win.
The holiday season is my favorite time of year, and fortunately we are blessed to have many fun events to attend and many opportunities to serve. Christmas is my personal favorite and November 1 marks the date I expect my husband and sons to bring my trailer-load of decorations to the house. I spend the following weeks decorating five full-size trees and cover most of our shelf, wall and counter space with Christmas decorations. James sets up the trees and hauls boxes around as directed. It takes me a few weeks as I do take breaks to get out and attend events and help out where possible. I go to www.PlayInNewBraunfels.com to see all activities for Fall and Holiday Happenings!
One great service opportunity is the Thanksgiving Outreach where Tree of Life and the Salvation Army partner on November 15 from 9:00 a.m. to 3:00 p.m. at Tree of Life Church. You can sign up to work a shift on Tree of Life's website. I have enjoyed serving at this event for many years, and always leave feeling blessed for all the people who serve and partner together to make our community valuable.
Another chance to serve, or be served, is the New Braunfels Community Thanksgiving Dinner, which is celebrating its 18th Anniversary. This event has been providing a FREE Thanksgiving dinner to individuals and families who might not otherwise have one. Not only do they have inside dining, but they also deliver to those who can't get out or don't drive. The dinner also feeds our city and county first responders. Tree of Life Church has opened their doors again for the fourth year to this wonderful occasion. The dinner will be held on Thanksgiving Day, Thursday, November 22, from 11:00am to 2:00pm. Go to their Facebook page to see how you can serve or donate. I hope you will join me in serving or donating for this great event.
As for my personal play time, I plan on attending the following events: (1) The Sophienburg Museum's Annual Weihnachtsmarkt fundraiser November 16-18 at the New Braunfels Civic/Convention Center, which it is a shopper's delight. You can buy Christmas items and help the Sophienburg. I never miss it, (2) Stroll Downtown for the annual Christmas lighting at the plaza on November 16. This is fun for the whole family, (3) Wassailfest on December 6, and (4) Caroling on the plaza on December 14. I hope all of you can join in on these, or others activities.  There is no better place than New Braunfels during the holidays. Remember, go to www.PlayInNewBraunfels.com to see a complete list of holiday events.