We are all blessed to be here; we are great recipients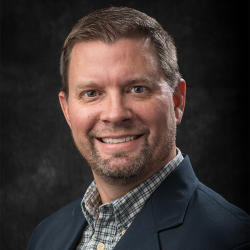 of the American Dream, and definitely live in the land of opportunity, especially for us here in Comal County and the Hill Country of Texas. I feel the recipe of success is available for us all and I believe we should share that opportunity with others. Those are my beliefs, and I believe many of you share that same theory.
I realize this each week as I engage in a variety of activities with the Chamber. Meeting new folks, young and old, some recent New Braunfelsers and others that are natives to the area. Some are opening new businesses and chapters to their lives and it is so refreshing in hearing their stories, trials and accomplishments, and seeing it come to fruition.
Our Chamber is continually bragged on by many through the efforts and work achieved by the staff and a large group of volunteers. Whether it is at a ribbon cutting for a new member and or new business opening (close to a 100 each year), a Chamber or our Chamber's Hispanic Business Alliance or Jaycees mixer (more than 20 each year), a committee meeting (more than 100 each year) or through our many community partnerships with the City, County, both New Braunfels and Comal School Districts, New Braunfels Economic Development Corporation, and many more.
The compliments we receive as a Chamber obviously have much to do with the staff who has more than 200 years combined of industry experience. That alone says more than words can express. Their jobs are so far from an 8 a.m. to 5 p.m. type of position it is unbelievable. The staff always shows up when called upon, which lays part of the foundation of what this community really is all about. So the next time you see one of our wonderful staff members, please tell them, "Thank You," and for those wanting to learn from the best, there are plenty of volunteering opportunities in which they can point you towards.
Another great way of getting plugged in whether a high school student or part of a local business or organization here in town is through the Chambers Leadership New Braunfels programs. If you live here in NB you likely know someone who has graduated from the program. The adult class now has more than 700 alumni from all walks of life, ranging from elected officials to outfitters. The youth program is not far behind in their alumni class, and it was my pleasure to announce their names at their recent graduation. But what really struck a chord with me was the stories they shared about the experiences they had and the profound impact of the program. We all at times take things for granted, but it is helpful to sit back and reflect on the experience of others. I believe we were given one mouth and two ears for a reason.
Success Flow Here for sure!
Shane Wolf
2019 Chair of the Board