The month of March is always a busy month for New Braunfels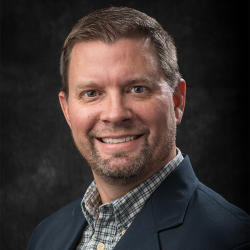 and can be considered the soft opening to tourism season. The most recent hospitality economic impact study shows a 32% improvement from 2013-2017. This brings the total economic output to more than $706 million for New Braunfels. The hospitality industry paid $134 million in direct wages and supported another $92 million in wages to indirect workers. For New Braunfels, this means that tourism supports 1 out of every 4 jobs in our community. Did you know the Chamber will also push out more than 1 million business referrals in March alone? Are you a Chamber member to benefit from this?
Another big event in March for New Braunfels is the 53rd Annual Texas Legislative Conference. This is the premier Legislative Conference in Texas and will be held in the New Braunfels Civic Convention Center on March 21 and 22. This year's event will honor Texan of the Year U.S. Congressman Lamar Smith. During the conference, panelists will discuss issues pertaining to Changing Demographics in Texas, Property Tax and School Finance, and Transitions in the Legislature. Lt. Gov. Dan Patrick will also speak. We are fortunate to have many state elected officials attending and participating in this conference. There are still seats available! If you are interested in attending, visit www.TXLegislativeConference.com.
Your New Braunfels of Chamber of Commerce has been actively investing in new technology and communication tools to enhance your businesses and our community. One of these investments has been a more user-friendly website which provides more interaction. The end result with these new tools is increased opportunities for the business community. In order to be more efficient in these opportunities, we need to ensure that we are communicating consistently and effectively. Log on to www.chamberinnewbraunfels.com.
A benefit to our community that we can all have a hand in is "Shopping New Braunfels First". By shopping in New Braunfels, you keep sales tax dollars and hard-earned paychecks circulating longer in our community, which also helps to keep property taxes at a lower level. This benefit also contributes to increasing jobs within our community. By shopping in New Braunfels, the benefit has a multiplier effect. Did you know that for every dollar spent in our community, that dollar generates another seven dollars into the economy? So, the next time you decide on where you are going to dine out or where you are going to go shopping, just remember, Shop New Braunfels First! We all benefit.