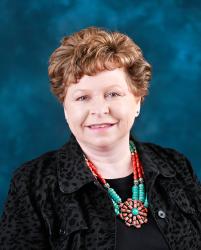 Robin Jeffers
2018 Chair of the Board
Celebrating 50 Years of Honoring Airman from RAFB
The purpose of the Chamber's Military Affairs Committee is to enhance relationships between the New Braunfels community and the military, particularly those Airmen stationed at Randolph Air Force Base (RAFB).   Since 1968, the committee has hosted a quarterly reception for an Outstanding Airman from RAFB to demonstrate our appreciation, ongoing commitment, and support to all who serve our nation. The New Braunfels community has always opened its arms to those who serve and will continue to proudly support all who defend the United States of America.
In 1968 Chamber member and retired military officer Clarence B. Kirk approached then Chamber President Tom Purdum with a very worthwhile idea.  Kirk recommended the Chamber develop a recognition program with our closest military installation, RAFB. Purdum and Kirk both knew that while the airmen had a great military support system, they were young and often far from home and could benefit from some citizen support showing them a welcoming heart.  Both men also knew our community would benefit from the periodic reminder that we have great young men and women just to our south who are committed to our nation's safety.  The idea was quickly approved, a committee easily formed and 50 years later it is still going strong, in fact, it's the longest-running program of its kind in the region.
Airman of the Quarter is a military recognition from the base commander to an airman who has distinguished him or herself by showing excellence above and beyond their peers.  To be honored by their commander is an honor they value most, but when the people they promise to keep safe, you and I, step up and say thank you, the gratitude they feel is palpable.  When the Airman and dozens of other base personnel attend our reception, they are often a bit overwhelmed that 40 to 50 New Braunfels citizens are so happy to welcome them, tell them thank you, and give them some free items from local businesses.  I believe that all Randolph personnel leave the room feeling good about the important work they do on behalf of our country.
After several years of mistakenly believing committee members had to be current or former military I finally inquired and learned that any Chamber member is eligible to be on the Military Affairs Committee.  So, six years ago this life-long civilian joined the committee with my only regret being not having asked or simply read the purpose statement sooner.  It has been my pleasure to be part of many of the recognition receptions in these recent years and I always leave with a sense of admiration of our service men and women.
In February, as the Chair of the Board, I was able to honor the current Airman of the Quarter who is part of the 902 Security Forces Squadron.  In just over one year in the service and at the age of 19 this young man has already distinguished himself as a leader.  He was hand-picked to help protect the $600 million Air Force Two when Vice President Pence made his visit to the families and victims in Sutherland Springs.  As a member of the quick reaction force he oversaw the safety of the 300,000+ spectators at the Joint Base San Antonio aerial air show. He has demonstrated a level of commitment and self-sacrifice beyond his years.  As usual, at the end of the reception I sincerely felt that both sides, our military honorees and our committee members, felt lifted up and appreciated.  Now that's a win-win worth maintaining.
Airmen of the Quarter honorees are typically fairly new to the military and 19-24 years old.  They clearly appreciate the support our community gives them as they settle in to the commitment they have made to defend the U.S. against all enemies.  I encourage everyone to take time to thank service people when you see them.  Whether they are new or old to the service they appreciate knowing their sacrifice is valued.  With 19 years in the Air Force my sister is being deployed for the fourth time and as she contemplates the hardships of leaving her husband and two small boys for a year in Afghanistan, it is the knowledge of the greater mission and that her work is valued and respected that enables her to climb on that plane.