The Chamber President/CEO Selection Process Worked
---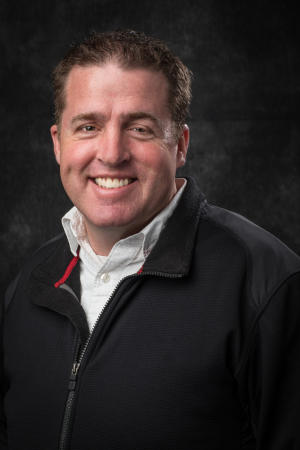 You have probably heard the New Braunfels Chamber of Commerce has named a new President/CEO – Jonathan Packer. You may not have heard HOW he was named. 
The succession process for our amazing outgoing CEO, Michael Meek, actually began well over a year ago. He was originally scheduled to retire at the end of 2020. However, due to the shakeups and uncertainty of the pandemic, Michael graciously agreed to stay on an additional six months so the chamber could have his consistent, strong presence during recovery. This also helped ensure the new CEO didn't start in the middle of a pandemic. 
So, well over a year ago, the Chamber Board of Directors asked Lilia Marek to serve as the chair of the Presidential Search Committee ("PSC"). Thankfully, she agreed! One of the first decisions made was to NOT hire an out-of-town search firm. The board and Lilia agreed the search should be conducted by locals who understand our chamber, its membership, and its community. Then the PSC was formed. Members of the PSC were leaders from many different sectors of our community with proven dedication to helping New Braunfels be its best. Besides Lilia, members included Coby Baese, Neice Bell, Joe Castilleja, Dani Hensley, Alice Jewell, Neal Linnartz, Douglas Miller, Randy Moczygemba, Rita Powell, Ron Reaves, Chris Snider, and Tiffany Soechting. I know each of these PSC members put in dozens of hours, if not over 100, on this process. If you see Lilia or any of her team out and about, please thank them for their willingness to donate so much time to their community.
The search quickly received 179 resumes which the PSC reviewed and pared down to 14. Those 14 candidates were interviewed via video conference by members of the PSC and seven of them were invited to in-person interviews. From those seven, three candidates were presented as recommended to the chamber's executive committee for final interviews. The executive committee spent five hours with candidates and the unanimous choice was Jonathan Packer. The full board then voted to approve the hire. Incidentally, the board's final choice, Jonathan, was also the position's first applicant. 
I am 100% convinced our chamber has the right candidate for several reasons. First, the process was prayed about by A LOT of people, and prayer works. Second, the PSC process was thoughtful and done right – by locals for locals. Last, Jonathan Packer offers the tangible and intangible skills and attributes the board, chamber membership, and PSC were looking for. In a nutshell, we created a process, we trusted the process, and the process worked. 
Jonathan Packer is scheduled to take the helm mid-July. I know when you meet him you will agree that he was and is the right choice to lead our chamber and community into an ever-brighter future. 
2021 Chamber Chair of the Board