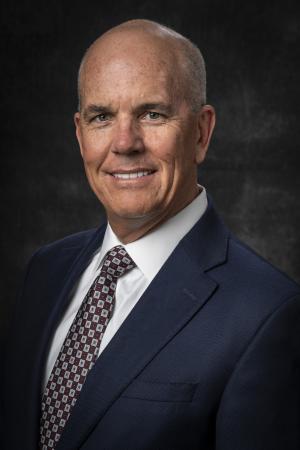 Summer has arrived! It is our time to shine as tourism increases with more families deciding to travel by car and stay closer to home. Our rivers and attractions are the perfect place for regionalized staycations this summer and area businesses are grateful for the increased revenue. Our community has done an outstanding job of supporting area businesses over the last three months and the Chamber has been a great advocate with our Buy Local campaign.
In addition, our Chamber staff has worked tirelessly to support our local business community through the pandemic crisis. We are represented on all the groups and task forces formed by the city to strategize on recovery, re-opening, and more. Partnerships that have been nurished here for many years have shined throughout this unmatched health and economic hardship.  

Before we get too far into summer, I want to recognize some great May accomplishments. First, a huge congratulations to our Small Business Persons of the Year, April Ryan and Ashley Landerman of 2tarts Bakery. These sisters embody the entrepreneurial spirit of small business with a priority to serve their community. I encourage everyone to stop by 2tarts and congratulate them while enjoying a sweet treat.  

The community saw the close of the school year and a unique and memorable last three months of all the high school senior's year. Congratulations to those graduates, and all of the college graduates in our community. The ceremonies were different, but the education lasts a lifetime. Your hard work and persistence will open doors of opportunity. Lastly, I want to recognize outgoing Mayor Barron Casteel, Mayor Pro Tem Wayne Peters and Councilwoman Leah Garcia for six years of service to one of the fastest growing cities in the US. Our community has greatly benefited from your hard work and dedication to guide the growth of New Braunfels for future generations. Barron's final proclamation was a well-deserved thank you to City Manager Robert Camareno for his compassionate leadership. Looking forward, we are fortunate to have Mayor Rusty Brockman, Councilmen Jason Hurta and James Blakey willing to serve our city alongside the current council.

We all recognize the current unrest, but in solidarity we are better together. Henry Ford, founder of Ford Motor Company said, "If everyone is moving forward together, then success takes care of itself."  As the Chamber has said before, Success Flows Here. We are blessed to live in this community. May the love of God transcend us all.
 
Wes Studdard
2020 Chamber Chair of the Board