Summer in New Braunfels is here! As we say hello to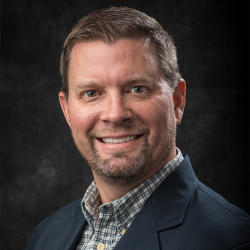 our summer visitors, we too have to remember to take that deep breath and plan to add a bit more time to our commutes as traffic grows with tourists in awe of all we have to offer.  We are blessed to live in a vibrant, growing, ever-changing city that offers so much for our visitors, but at the same time offers our residents a year-round playground that others would give it all for.  These opportunities of fun makes New Braunfels an exciting place to live, work and play!
We say growing opportunities, because congratulations are in order to all of the new graduates these last few weeks from both our school districts, the many private schools and home schooled youth in the area.  Congratulations to the many that have completed their time in colleges, whether it be private, public, trade or technical, and to our teachers, administrators and all those that contribute to make the students time an exciting and safe adventure…Congrats!
Just like the variety of activities that New Braunfels can offer our visitors, it is equally as great for our next generation of New Braunfelsers who can stay & work in our community.  Being able to offer these opportunities to our families and friends will help New Braunfels maintain its culture and continue its "small town feel" as we grow in size and population.
Here at the Greater New Braunfels Chamber of Commerce, we offer several networking, professional development and programs in Leadership Development.  For our high school aged youth & business professionals we offer  Leadership New Braunfels programs that are designed to train the participants in leadership techniques and community awareness so they become familiar with current issues, community resources, nonprofits and other factors influencing the direction of our community's future.  This is a vital resource to not only grow our area efficiently but more so responsibly.  Check it out and apply for Adult Leadership at www.LeadInNewBraunfels.com.
Some people come and play, others come and stay, and many have stayed for generations.  What makes New Braunfels a great place to live, work and play?  It's the people of this community. The people in this town are the most caring and giving group you will ever find and their civic contributions are endless.  I am very proud of our rich heritage and traditions and how they have been preserved and promoted to our many visitors.  Enjoy our community, be responsible, and please leave it better than you found it.
Success Flows Here!
Shane Wolf
Chair of the Board