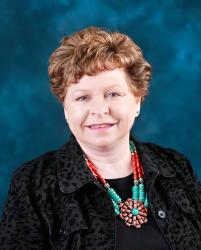 As we prepare for the Chamber Centennial in 2019, Shane Wolf, Chamber Chair Elect, has been appointed to lead several special committees to prepare for this fast-approaching milestone. One of the committees is researching the more than 99 years of history to highlight a "Top 50" list of accomplishments for the community. Choosing just 50 things will be difficult since the Chamber has been instrumental in many projects that progressed New Braunfels forward and continues to make New Braunfels a thriving place to live, work and play.
Your Chamber is the organization that was the catalyst for State Highway 46 extending into our downtown, building the original Seguin Ave underpass and helping expand Seguin Ave a few years ago, bridge crossings over the Guadalupe River that benefits local travel and enables tourism to grow in that part of the county, co-founded and administered Wurstfest for its first 28 years, administered the Community Fund until it evolved into the United Way of Comal County, sponsor and host the annual Texas Legislative Conference now in its 52nd year, formed the Braunfels Foundation Trust in 1974 that is now the "go-to" local organization for post-secondary scholarships, founded Communities in Schools of South Central Texas, recruited most of the major primary employers in the community, began the Leadership New Braunfels programs, the catalyst for the CTTC, and much more! That's only eleven initiatives. I wish the research committee luck in narrowing the list to only 50.  This will be a great warm up for the 175th Anniversary of New Braunfels in 2020.
The Centennial Events Committee has a very special banquet planned for January 25, 2019 complete with a new historical video debut, special keepsakes and more.  This will be an exciting time of celebration and reflection.  Chamber members are invited to the Chamber office April 9, 2019 on the Anniversary of the first organizational meeting date in 1919 to see the unveiling of a historical timeline designed on a wall within the Chamber building.  Of course, other recognition events will occur throughout the centennial year.
The celebrations only ramp up in 2020 as New Braunfels celebrates its 175th Anniversary.  Your Chamber has proudly been the sanctioning organization every 25 years for these anniversary events as far back as 1920.  These are citywide celebrations with each one having a special project that our community continues to enjoy today.  2020 will be no different with Gateway Monuments planned on major entryways to the city.   Anne Miller is chair of the entire 175th Anniversary Committee and her husband Doug Miller is chair of the Finance Committee.  Several sub-committees have been formed and some have already been preparing for a couple of years.   Gateway monuments and other anniversary projects cost money and funds are raised privately, meaning no taxpayer dollars go into the anniversary celebrations. 
The initial fund drive led by Doug Miller, Carroll Hoffmann, Michael Meek and more than 20 additional hard-working volunteers raised over $520,000!  Many thanks to the businesses and individuals who donated generously to this worthy undertaking.  What are the other projects planned so far?  Special street signs, New Year's Gala and fireworks, community breakfast, a second gala closer to the founding date, trail ride support, a special commemorative picture book, and more. 
It is with joy and excitement that I look forward to the coming years as our community celebrates its history, our good fortune in the present, and makes plans to continue in the future.  Your Chamber and I invite everyone to come out and enjoy as many events as you are able.