I hope each of you enjoyed a remarkable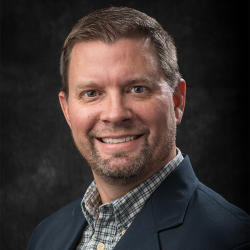 Independence Day weekend. Maybe you rejoiced with family and friends at the annual 4th of July parade hosted by the Sophienburg Museum & Archives since 1978, or perhaps you soaked up the sun on one of our beautiful rivers, lakes, or attractions. During your celebrations, I hope you were able to reflect on how blessed we are for our community, its people, and all of our assets.
Speaking of attractions, put the Sophienburg on your to do list for July, a great place to reflect on our German heritage and take a break from the heat on these dog days of summer. As a matter of fact, just plan on spending the whole day in downtown New Braunfels. There is a lot to enjoy; something for everyone there.
Enjoy a walk through Henne Hardware, the oldest hardware store in the state. Grab a cup of coffee and pastry at one of the many locally owned bakeries or coffee houses downtown.  Stroll through the Farmers Market on Saturday morning for some fresh eats, crafts, and live music. Add to your artistic repertoire by visiting the New Braunfels Art Gallery. Treat your taste buds to some savory and refreshing apps and drinks from any of the many taverns, cafes, and restaurants. For a full list of where to shop, dine, play, and stay visit our friends at www.downtownnewbraunfels.com.
We are approaching the halfway mark of summer which is where tourist season kicks into full force and with the cooler temps and all the rain we should have more vacationers out to visit than we have seen in years. It has already been a great summer for our tourist market, and I hope you have had a chance to play, shop, and dine at any of the new businesses that have come to call New Braunfels home.
The Chamber is hosting ribbon cuttings weekly for these businesses, some of which are entrepreneurs starting for their first time and it is exciting to hear their why. Obviously, part of the why is our growth. Did you know we are growing at nearly three times the rate of Texas?
Last year there were 1,147 new primary jobs created from over 30 employers. If you know someone looking at moving their company to our area be sure and remind them to reach out to our New Braunfels Economic Development Council. The NBEDC is a non-profit that serves as the partnership that brings together the City, the County, the Chamber, NBU, and the Greater New Braunfels Economic Foundation. The NBEDC serves as the single point of contact and corporate support for companies looking at relocating or even just expanding.
Success Flows Here!
Shane Wolf
Chair of the Board