The Chamber is very proud to announce the launching of its new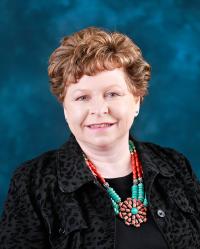 website! After an extensive process involving research, design, logistics, tech, membership database integration, transition and more, a collection of three websites encompassing the Chamber's three departments is now live at ChamberInNewBraunfels.com, PlayInNewBraunfels.com, and BusinessInNewBraunfels.com.
While the Chamber and Economic Development (Business) sites contain a host of valuable information and useful tools, with it being mid-summer, and playing being on everyone's mind, I wanted to give a quick rundown of the Convention and Visitors Bureau site. PlayInNewBraunfels.com, as the name implies, is designed to provide information about the multitude of awesome things to do without leaving your hometown.
Whether you are a tourist, new resident or life-long local, this website is a great source for ideas on having fun. We are indeed fortunate to live in community with so many great things to do right here in our own backyard.
While on the website, click on the Play tab to find: Attractions, Craft Beer & Wineries, Nightlife & Live Music, Museums & Living History, Live Theatre & Cinema, and Parks & Outdoors. While there, I was reminded that summer with Two Ton Tuesdays at Gruene Hall along with swing dance lessons is still going strong. This summer I intend to take the Spass Walking Tour and more fully explore the rich history of downtown. This section has something for every age and interest, so visit and get some great ideas. Like me, you will likely be reminded of some old favorites and see some new things you will want to check out.
To truly beat the heat, click on the Splash tab to see the many ways to enjoy the water in and around town. As locals we have the good fortune to enjoy world class water fun right here in town. My husband James and I will often tube the Comal River on weeknights starting around 7 when the crowds are gone and it is cooler. We can still get out by dark and have a light snack before a short drive home. Our out of town friends are rightfully jealous! Of course you can also try kayaking through a local river outfitter, fishing, water skiing, wakeboarding and all things boating on Canyon Lake or Lake Dunlap, and Schlitterbahn has water fun for all ages. New Braunfels is a great place to "splash" and your Chamber has all the information you need all in one place.
The Stay tab shows all the places you can stay while visiting New Braunfels, which will come in handy to help out of town guests or treat yourself to a special staycation.
Craving something special? The Dine section showcases all the great restaurants and gives details on those that offer live music or special events. Whether you want casual, family friendly, or fine dining, New Braunfels has the food and atmosphere you are looking for. A few local places offer weekly trivia nights. While I am not particularly good at it, our team has some talented members and we all have a great time getting together to socialize each week with good food and drinks. It is clear that our local eateries wish to provide the best possible experience for customers and offer an array of ways to enjoy their establishments.
For those planning a special event, the Meet tab will save you time planning a gathering of any kind. Small or large company meeting/conference, family reunion, wedding or any event, a listing of awesome venue choices is just a click away. You can also connect with caterers and planners to help you make fantastic arrangements for your event.
Hopefully my short rundown has piqued your interest and you will visit PlayInNewBraunfels.com. If you do, you will find that I have only scratched the surface on all the great information the Chamber has worked so hard to compile and present in an easy to use format. Make sure to also visit ChamberInNewBraunfels.com for all things Chamber and a community calendar where you can submit your events, and BusinessInNewBraunfels.com to tap into the pulse of the business community and local economic initiatives.