Danke Schön, Gracias, Mahalo, Merci, Grazie, & Thank You 
---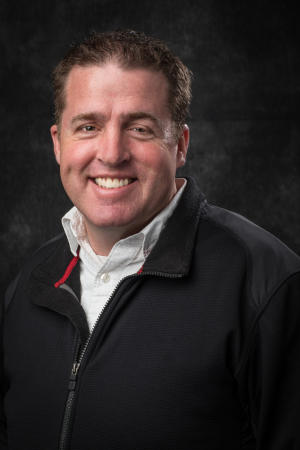 I've been around long enough to know that success is rarely achieved alone. It involves a team working together toward a common goal, along with plenty of blessings from above. However, every team has its leaders. 
Today, I want to say a heartfelt "thank you" to two great Chamber leaders.
First, Michael Meek. He recently retired after 32 years of service to the New Braunfels Chamber of Commerce. Michael's first assignment was running the Convention & Visitors Bureau, and he has been leading the Chamber since 1995. As long as I've known Mike, he's been 100% committed to New Braunfels. And I mean all things New Braunfels – not just the business community. Sure, you can find Mike in his office at the Chamber, but you'll also see him in the front row at City Council meetings, serving IPAs for his Rotary Club at the Hill Country Craft Beer Festival, doing his Opa duty (giving directions to the nearest restroom) at Wurstfest, and plenty more. I don't know what his future plans are, but I hope they involve auto-replies about being anywhere but in an office. 
Thank you, Mike, for your leadership of the New Braunfels business community. Your tireless efforts have done wonders for our community and will continue to foster success in the future. I also thank you for leading by example and being an unwavering advocate for the many causes in which you believe. 
I would also like to thank Wes Studdard. He just finished up serving as Chair of the Board for the Chamber of Commerce during 2020. I'm sure Wes's 2020 Chair calendar included so many incredible events and exciting plans. Unfortunately, the sudden new reality of the COVID-19 pandemic reared its ugly head. Instead of throwing up his hands, Wes went to work. He coordinated with the Chamber to create a strategy for dealing with all the disruptions — both internally and externally. He worked to help the Chamber become a clearinghouse of information for businesses. He was a calm, steady face for the Chamber through a very tumultuous time.
Through it all, Wes always had a smile, a positive attitude, and plenty of fun "dad" jokes ready to go. He also wears his faith on his sleeve. To me, one of his best attributes is that he is never ashamed to start a meeting with a prayer, credit God for successes, or ask God for guidance. 
Thank you, Wes, for your selfless leadership throughout 2020. You pressed on through a terrible situation for the business community. Your positive outlook was, and still is, a candle in the window. I also thank you for your example of taking your faith public. 
If you see either of these guys around town, be sure to say, "Thank you." The language you say it in is up to you. 
2021 Chamber Chair of the Board