As my year as Chair of The Board of the Greater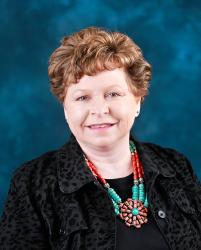 New Braunfels Chamber of Commerce draws to a close, I wish to use this space to say, Thank You!
Chamber Staff: Your professionalism and hearts for service are so greatly appreciated. You make us all look good by being well prepared and being quick to adjust when last minute changes are thrown at you. You are wonderful.
City, County, School District, Utility and Business leaders:  Participation in chamber committees and events is not a job requirement for you, but you see the benefits of the partnerships and attend multiple meetings per month. Through these interactions, both you and our membership are able to share ideas that benefit us all. Too many communities have leaders that keep themselves insulated and unwisely fail to see the value in serving. I appreciate and am proud that so many of our leaders are not only approachable, they are likely to be next to you working in a food booth at Wurstfest to benefit a non-profit or deboning turkey to feed those in need at Thanksgiving, or serving in a multitude of other ways. You serve and make sure your successors know the importance of service. That kind of legacy is invaluable.
Our great membership includes an awesome blend of people that runs the gamut, from new businesses to members who are retired from business but are still highly active in the community. Chamber members are your neighbors, serve as scout leaders, sports coaches, United Way, Communities in Schools, New Braunfels Public Library Foundation, Connections, Sophienburg Museum, among others. The complete list would fill an entire page in this paper. In my many years of chamber service I have yet to meet a member who was not also active in other parts of the community as well. Our members bring these experiences and passions with them when they attend Chamber meetings and serve in other areas. The result is a greater awareness for our entire membership. Thank you, members, for your hard work to benefit the Chamber and for all the other work you do in our community.
New Braunfels is an exceptional town and without a doubt the people are what make it great. Thanks to everyone who shares love of our community and for doing what you can to help and serve so that it stays great. It has been an honor to serve as Chair of the Board and have a front row seat at meetings and functions that have demonstrated how many people love New Braunfels.