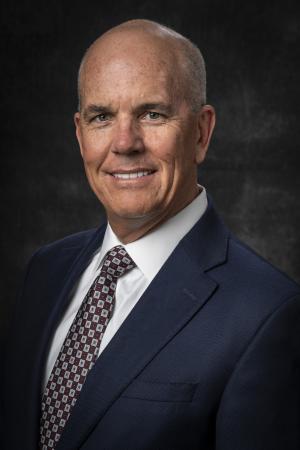 Things are a little different this year, but your Chamber of Commerce is here to serve.  Our purpose is to promote the civic and commercial progress of the area.  We all know the impact of COVID on travel and tourism has been significant.  New Braunfels is a destination city, but with current restrictions, many local businesses are struggling.  My heart goes out to them all.  Fortunately, some businesses have been able to creatively pivot and make ends meet.  It is truly a challenging environment.  Besides the barrage of negative news and COVID counts, we now have the additional stress of going back to school.
Obviously, the Chamber cannot fix the pandemic, but we can assist in the recovery.  The Chamber has been working as a resource to the City, schools and business community.  Staff also creates weekly emails to membership with resources for related programs.  We have provided survey results and opinions for multiple advisory groups.  Businesses have also provided weekly updates on how to best manage operations within CDC guidelines.  Here are some of the best practices that have proved effective:
1. Daily employee temperature check and two simple questions for employees at the start of each shift
a. Do you have any COVID type symptoms today?
b. Is anyone in your household sick today?
2. Immediate quarantine and testing of any employee with symptoms or household COVID19
3. Face coverings… My mask protects YOU, Your mask protects ME.  Wear a mask!
4. Wash hands and sanitize frequently
The good news is these processes are working and will keep businesses open.  We just have to continue to work together and pray for a vaccine.
But beyond the pandemic effort, there is a lot of good news in our community.  The Chamber continues to work with different industries that want to move to New Braunfels.  The long-term outlook for our community is clearly growth.  This economic development brings new residents which stabilizes local business.  Another positive for our community is the tremendous TxDOT and City road construction. The San Antonio street bridge opened early and the Loop 337 project is ahead of schedule.  These are just two examples of significant improvements. Looking to the future, there are multiple bond projects that are in progress and will be completed soon.  
We have a lot to look forward to as we work our way through the balance of the year. Your Chamber is here to help, with a vision to ensure a vibrant and prosperous community for future generations.
Wes Studdard
2020 Chamber Chair of the Board