It's Game Time folks! Whether you are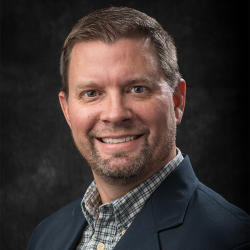 preparing your kiddos for back to school, band, cheer or sports practice, or you as a teacher are trying to mentally and physically get prepared and back in the swing of things, it is Game Time! Like many other phrases, this means something different for most of us, but if we all sit back and reflect on what we need to do to prepare for whatever event we are about to start we can find ourselves in a similar situation. It takes practice and repetition to get back in the groove per say, but one thing I often hear is getting back on that predictable schedule feels good. Albeit usually hectic and stressful at times, a schedule is nice to rely on and keeps most of us on point. Along with scheduling comes time management, a trait we usually all need a refresher course in every so often.
The Chamber provides an ample amount of opportunities for its members to seek guidance and assist you with your business opportunities. We all have them. Sometimes guidance comes by meeting that one individual at a networking event or ribbon cutting, and other times you need specific help in a specialized area. This could come from a class or another member who has expertise in that field. The Chamber staff and website can direct you in identifying a source for a solution or a pathway. The events tab on the Chamber website can guide you in finding the next "to-do" for your solution, whether it is a business seminar, mixer, or even the annual Business Trade Show on September 10 and 11 that is packed with local businesses and resources ready to jumpstart your network. You can find that next opportunity to put on your calendar that might just provide a positive change you need here.
In this day and time it seems we could all use a little more positivity. There are two sides of a coin. Thus, I assure you someone can provide either pros or cons about any topic, but it is up to you to determine how to turn those cons into a learning experience that reflects a positive. Some call this a failure moment. Others call these life experiences, which yield some of the best learning opportunities one can have. We all ask why me, but perhaps we should ask why not me. Don't lose sight of why that obstacle happened because I can attest there are life changing circumstances in those experiences. Those tribulations can impact others and change their lives, even those you didn't have personal contact with.
Your Chamber can help with challenges and opportunities. Routines are the sidelines of our lives, keeping us in bounds for the game. Life, like games, are competitive and we can learn much from playing each day. Put us in coach, we're ready!
Success Flow Here (for sure)!
Shane Wolf
2019 Chair of the Board