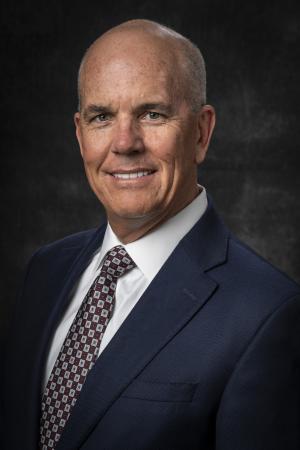 What a difference a month makes! Just 30 days ago we were eagerly anticipating the 175th celebration events for New Braunfels.  And then everything changed.  A pandemic that will mark history forever. 
The Greater New Braunfels Chamber has served this community well for 101 years. We have survived multiple crises over time and celebrated many accomplishments.  Just as history has taught us, we will come through this challenging time stronger and with a greater appreciation for how our community responds to adversity.

Thanks to City and County officials for quickly approving a Public Order to limit the spread of the virus.  In this unprecedented time, I am grateful to have Mayor Casteel, City Manager Camareno, County Judge Krause, and many others that make impactful decisions to protect our community.  Coming along side these leaders is your Chamber to inform, promote and advocate.  Today, we are focused on assisting businesses with the myriad of new federal relief programs and resources.  Although we have had to clear our calendars of public gatherings, the Chamber staff continues to work as an essential business for many entities.  Through webcast technology, the Chamber staff and committees continue to plan for the future.  We are looking forward to a time of rescheduled meetings and frequent events.  I certainly miss the genuine, face to face, friendly interaction provided by networking through the Chamber.

Our 2020 Chamber priorities remain the same, however we have modified some dates.  The 175th committee will be looking at rescheduling of the founder's week celebration to March of 2021. Interestingly, this same decision was made 75 years ago when our city's 100 anniversary celebration had to be delayed a year because of World War II.
The other priority that remains paramount is the succession plan for President Michael Meek.  The Search Committee was prepared to announce the application process on April 1st but determined delaying the announcement would be beneficial for potential applicants.  This change will not impact the November end date of the selection process.  Just as everyone else, we are delaying a few things, but continue to plan for the future as we work from home.

Finally, we are thankful for all local businesses for their efforts. They have adapted to serve our community.  You are the heroes of the day that provide the basics for living.  Thank you for your willingness to provide for others.  It's just one more reason New Braunfels is a great place to live. 
 
Trust in the Lord, stay safe, stay home, and wash your hands.
2020 Chamber Chair of the Board