Spring is officially here and Mother Nature is still throwing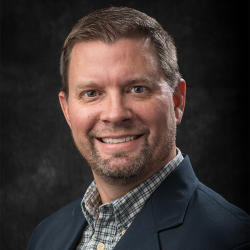 us curve balls. One thing most of us have grown accustomed to is that old adage, "If you don't like the weather, hang around for a few minutes. It will change." I can tell you I am done with these cloudy and cool weekends and ready to roll some toobs (that's the Rockin R spelling)! Before I get started with all the things almost anyone can go and enjoy, I would like to remind those Chamber members and Blue Coats (Ambassadors of the Community) that April is the official month of our Chamber's 100 year anniversary. You are invited to help celebrate this milestone in April!
I know there are plenty of event calendars out there but I thought I would share a few things you shouldn't miss over the next 30 days here in New Braunfels. If you like yourself a little Jimmy Dean (the artist, not the sausage), check out Circle Arts Theatre as the members of the Texas Jimmy Dean Fan Club meet up for a little dramatic comedy. Circle Arts Theatre is now celebrating their 51st season! Feeling the cabin fever and have not been out to Landa Park Golf Course in a while? Check out Young Life's Annual Golf Tournament on April 12 to support the ministry for youth in New Braunfels. If you haven't had the opportunity to go, there are still some seats left at the top notch Gospel Brunch on April 14 at Gruene Hall. This brunch catered by the Gristmill has a Texas twist unique to New Braunfels that is a definite must-do.
The Rotary Club of New Braunfels feels it is time for a little fun in the sun on the banks of the Guadalupe with some suds and music at their Inaugural Hill Country Craft Beer Festival on April 20 in Gruene at Rockin R. More than 20 craft breweries, live music and food trucks will be showcased. Attendees are invited to hit Gruene or downtown to top off the evening.
For those ready to let your hair down or kink it up and relive the 80's, go see the Spazmatics at Krauses on April 25; they never disappoint! On April 27-28, the New Braunfels Crawfish Festival will be back at the Fairgrounds with more than 10 bands over the 2 days and lots of other happenings on the grounds.
Finally, mark your calendar for May 4 for a fun-filled day downtown at the 15th Annual Wein & Saengerfest. Many wineries will be offering tastes, giving you the option to find the wine for you. As always, go checkout the Chambers website for any events and stop on by and say hi to peruse the hundreds of rack cards for other fun and interesting attractions throughout our great area.