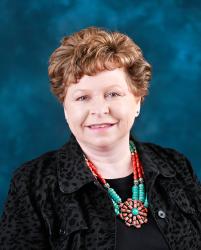 Robin Jeffers
2018 Chair of the Board
Bridging the Gap Between Business and Education
Quality education has always been important to the citizens of New Braunfels with our first school starting in 1845. From its founding, the Greater New Braunfels Chamber of Commerce has championed the importance of focusing on education in our community so New Braunfels would always be a great place to live, work and raise a family. As the Chamber nears its 100-year anniversary, we naturally reflect on the great things that have been accomplished. Today I would like to focus on the Business Education Partnership (BEP) committee which continues to be a vital component of the Chamber.
The current mission of the BEP is to:
Promote and continue partnership opportunities for K – 12; continue Comal U via CVB.
Create awareness of career-ready needs of employers and cultivate a quality and qualified workforce; expand use of NB STEAM-Nepris.
Promote and continue partnership opportunities for higher education (Vocational/Technical, and other institutions)
Support the Braunfels Foundation Trust; assist in expansion of their efforts in post-secondary skills development.
Maintain scholarship Clearinghouse website.
Improve Workforce Housing Inventory; recommend workforce housing policy to City.
Industry specific programs to enhance skills development i.e. Career and College Fair
Beginning in the early 80's the BEP implemented the shadow program where local business leaders allowed middle school and high school students to shadow their business for a day. My first-hand memory of being a shadow at Citizen's Bank as a high school junior in 1983 was so positive that the BEP was the first committee I joined upon becoming a member of the Chamber of Commerce in 1995. For many years we had students shadow our operations at J&R Gymnastics and it never failed to be a good experience.
From 1987-2001 under the great leadership of Ray Schoch, Joe Rogers and Rita Powell as chairs of the BEP, this committee grew in size and mission. Some other past programs include the Perfect Attendance Card (PAC) and the Teacher Appreciation Card (TAC). These cards provided free or discounted services at local businesses, and were rewards given to encourage students and teachers.
In 1990 committee member Rusty Brockman recommended establishing a drop-out prevention program to Comal County. The committee immediately saw the merit in bringing this relatively new Communities in School programing to our area schools. The Chamber's BEP was the nurturing committee as it formed its business plan, board, constitution and by-laws, and successfully received its nonprofit status as a 501.c3. Through the efforts of the BEP, the business community rallied behind the CIS effort, as it became an integral resource for both local school districts.
One primary goal was to assist the schools in protecting their funding at some difficult times when the Robin Hood Bill began to adversely affect the school districts. CIS primarily worked to keep kids in school, thus having a positive impact through ADA funding. As we all know, it has become much more than a school dropout prevention program and has helped many thousands of children and families in a multitude of ways. Celebrating 25 years in Comal county, CIS has long been a stand-alone entity, but it got its start via the BEP.
Additional programs the BEP has championed since 2001 include: the award-winning truancy program through the Comal County Courts at Law, Kits for Kids, Back to School Luncheon, Central Texas Technology Center, and the Mayor's Higher Education and Workforce Stakeholders Task Forces. Today the BEP also uses recommendations from the Mayor's Higher Education Task Force to guide areas of advocacy and support.
The BEP has continually partnered with both school districts and with private schools to promote higher education through universities and vocational/technical training. Today in New Braunfels we have the Central Texas Technology Center, Howard Payne University and Wayland Baptist University to serve our communities higher education needs.
The newest BEP guided project is the Nepris program that was introduced to the committee in 2017. The Nepris program is an online venue for teachers and students to connect with area business leaders as a learning tool. Interested participants, like me, sign up as a presenter/resource via https://nbsteam.nepris.com/ and provide an overview of their areas of work experience. Teachers at participating schools may then reach out and set an appointment to connect with a presenter.
All it takes is a computer and a few minutes of my time and I have the opportunity to help a student or an entire classroom by answering questions about business operations and the successes and challenges that are part of my business world. The BEP goal for NB STEAM-Nepris is to have 100 local businesses partner with the Braunfels Foundation Trust, the Workforce Stakeholders and school districts to be a resource for teachers and students to learn what it takes in means of education and skills to work in many different fields so that as students choose their higher education lane and career they can know ahead of time the expectations of the field they are interested in pursuing. I invite everyone to sign up as a presenter for Nepris at https://nbsteam.nepris.com/ there is no charge to sign up and the teachers and students of New Braunfels will gather a wealth of knowledge from what you have to offer.
I am so proud to have worked alongside so many selfless people on the BEP since joining it in 1995. We are making a positive impact in the lives of the youth in Comal County. I will conclude with a quote from Rusty Brockman, a former school principal and lifelong advocate for education: "Through the partnership building efforts of the BEP, New Braunfels and Comal County schools have been blessed with the hands, hearts, and dollars of many business volunteers. The Greater New Braunfels Chamber of Commerce—bringing business and schools together!"