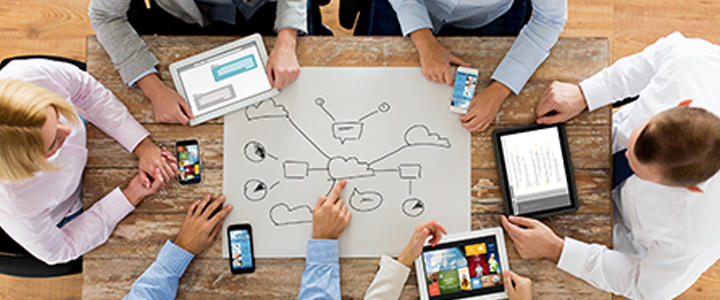 This content is provided by Connally Plumbing, a plumbing company serving New Braunfels and the surrounding areas, and a member of the New Braunfels Chamber since 2016.
Social media can be a daunting endeavor. With the constant updates, ever-changing algorithms, and new platforms, it can be difficult to know what to post, where to post, and even when to post. While one blog post isn't enough to dive into all of the nooks and crannies of social media, we wanted to share a few helpful (and free!) resources that can help with your social media strategy and execution.
Content Calendars
A content calendar is typically a spreadsheet that helps you plan and organize the content you share on social media platforms. They can be as detailed as what time you are posting, or as general as just listing the day and topic of what you'll be posting. There's no one-size-fits-all content calendar, so it's best to find (or create) one that fits best for your company's needs.
We've linked some articles below that give the nitty gritty details of content calendars, as well as free, downloadable templates to use.
8 Free Content Calendar Templates
Free Editorial Calendar from CoSchedule
Keyword Finders
One of the most important parts to effective marketing, especially related to SEO and PPC advertising, is using the right keywords. Too many businesses rely on the guessing game when it comes to keywords, when there are plenty of reliable tools out there that can help you find what search terms your target marketing are using.
SEO Search: This tool allows you 20 searches on their free version. You can discover keywords related to any topic you search, as well as search volume for each keyword.
Keyword Niche Finder: This tool allows you 30 searches for free. Look up different search terms to see their frequency in search engines.
Hashtag Help
If you're active on social media, you know that hashtags can be a useful tool in getting your content to a wider audience. Hashtagify is a great resource to see what hashtags are popular, trending, and best for your target audience. You can also use Instagram itself to do your own hashtag research. Type in a hashtag and see how many people have used that same one. The higher the number of the results, the more popular that hashtag is. If you search something very specific and see that only a few people have used that hashtag, you'll know that not many people are using that term.
Social media can be feel overwhelming, but there are tools you can take advantage of to make the most of each platform. When all else fails, use Google! There are countless resources, tips, and free tools to help launch a successful social media strategy.