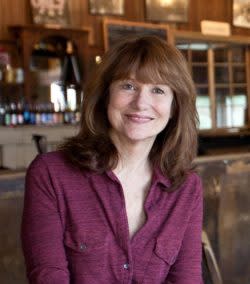 By Mary Jane Nalley
2017 Chair of the Board
Greater New Braunfels Economic Development Foundation
Foundation Proud to Present State of the City Address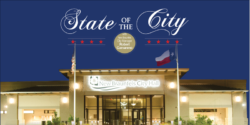 The Greater New Braunfels Economic Development Foundation is proud to present the annual State of the City address at their quarterly luncheon on October 17 at the McKenna Events Center. We are excited to have our City Manager, Robert Camerino present the address and share the City's strategies for meeting the demands and desires of our growing community.
This annual address dates back to 2008 when it was originally incepted by the New Braunfels Chamber of Commerce. This year the Chamber offered this program to the Foundation so that this information could be shared with a larger audience and to assist the Foundation in attracting new jobs and prosperity to our community.
It is no secret that New Braunfels is experiencing rapid growth, like most of Central Texas. With this growth comes a need and demand for expanded services. Basic services such as law enforcement, street and drainage improvements, sanitation, water, electricity must expand as population grows. And then there are quality of life amenities such as parks, libraries, sports and recreation centers that are expected by residential tax payers.
This time of year is budget time for our city and county governments and their challenge is to find the financial resources to pay for these needs and demands without placing additional financial burden on our residents through increased taxes. This is where the Foundation comes in; recruiting and assisting private enterprise in order to create additional commercial tax base so that increases in homeowner's taxes are minimized but city services and amenities are maximized. In fact, due to commercial tax base growth, often the residential tax rate either remains the same or is slightly lower even as the city expands services and amenities.
Fortunately for New Braunfels, though we are facing the many challenges presented by a growing population, we have many opportunities that will enable us to meet those challenges. The State of the City address will outline how the City plans to meet the increased demand for services and how it will leverage the various opportunities for some really cool projects for our community. This will be exciting to see!
The Greater New Braunfels Economic Development Foundation is proud to have a front row seat to participate in meeting these challenges and realizing these opportunities. A wise person once said that the only constant in life is change. Our local elected officials and their respective staffs as well as non-profit organizations like the Foundation assist with making our community's ever-changing economic landscape not only viable but robust! So, how lucky we are to call New Braunfels home.