The Greater New Braunfels Economic Development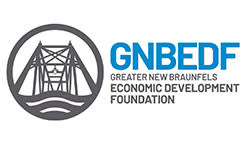 Foundation (EDF) board of directors will convene at the Pale Horse Drinkery & Sky Bar on Wednesday, July 24 from 5:00 to 6:00 p.m. These quarterly events are opportunities for board members to network and to meet with prospective new members of the Foundation.
The EDF is a 501c3 not for profit founded 15 years ago to assist with the economic development activities of the New Braunfels area. This is a membership organization led by a 29-member board. The 2019 Chairman is Tim Zipp. For more information about the EDF or how to become a prospective new member of the Foundation, contact Holly at 830-608-2817 or holly@innewbraunfels.com.