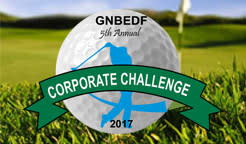 The 5th Annual Corporate Challenge Golf Tournament is set for this Friday, October 13 at the Landa Park Golf Course at Comal Springs. All 25 team slots have been filled, as well as all the major sponsor levels. The event benefits the Greater New Braunfels Economic Development Foundation's (GNBEDF) efforts in wealth and job creation locally.
The Chair of the GNBEDF in 2017 is Mary Jane Nalley. This 501c3 not for profit organization was formed 14 years ago to supplement and support the efforts of the public sector locally in economic development recruitment and marketing. Recent initiatives of the GNBEDF include a SH 130 connector analysis, a physician recruitment program, and international recruitment missions.
The GNBEDF holds quarterly all-member board luncheons, including the October 17 State of the City Address at McKenna Events Center.