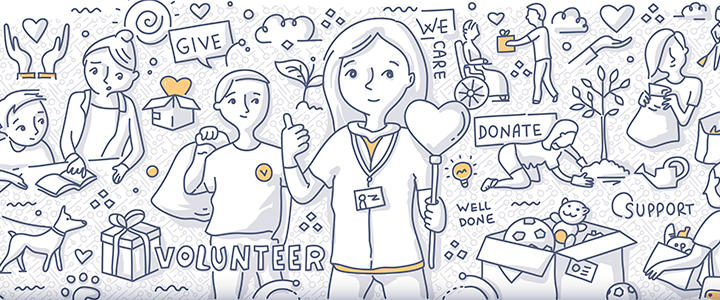 This content is provided by Connally Plumbing, a plumbing company serving New Braunfels and the surrounding areas, and a member of the New Braunfels Chamber since 2016.
The holidays are quickly approaching and with them come end-of-year planning and the fourth-quarter push. Social responsibility in the form of community involvement might be the last thing on the minds of busy entrepreneurs, but don't let the chaos of the season and year-end tasks keep you from giving back to the community.
Social responsibility helps small businesses as much as the community. According to a recent Forbes article, small businesses and their communities can form symbiotic relationships when they actively support each other. Social responsibility can also bolster your marketing efforts by building your brand's name recognition and reputation within the community.
Creating a social responsibility strategy can sound daunting, but here are five realistic ways to give back to your community during the season of giving:
Partner with a Local Nonprofit
Find a local nonprofit or community group, and use the opportunity to boost employee morale by volunteering together. You can partner with organizations like Habitat for Humanity, to spend a few hours (or a full day!) building homes in the community; or support your local children's hospital by having your team field phone calls during a donation drive; or serve a meal together at a soup kitchen. Encouraging employees to volunteer with local organizations is proven to enhance employee satisfaction -- and even aides with employee retention.
Buy from Local Small Businesses
Are you making a concerted effort to support other neighboring small businesses? Be intentional about buying locally as much as possible, leaving reviews, and supporting your favorite local companies on Small Business Saturday.
Launch a Charity Drive
A charity drive is a great option when you're short on time and money. Consider starting a coat, food, or even book drive to support a charitable organization. You can even involve your customers by offering discounted products or services in exchange for a contribution.
Sponsor a Local Event
Sponsoring a local community event like a concert or festival not only boosts your involvement in the community, but also increases your business' exposure in the neighborhood. If finances don't allow a sponsored event, perhaps sponsor a participant in a local marathon to help raise money for a good cause.
Share Your Skills and Expertise
As a small business owner, your entrepreneurship and leadership skills make you a valuable member in the community. Seek opportunities to share your expertise by mentoring community youth or volunteering your services at a local nonprofit.
Above all, remember that giving back to the community isn't limited to the holiday season. As you plan your company goals for 2019, take the opportunity to incorporate these ideas throughout the year. Donating even a small amount of finances or time to the community makes a big impact over time.