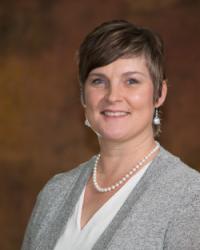 by Natalie Rougeux, 2016 Chair of the Board
Last month, I introduced myself and the Chamber's 2016 theme of "Raising the Bar." This month, I want to introduce you to the Board of Directors of the Greater New Braunfels Chamber of Commerce.
The board members who sit on our executive committee are me, Immediate Past Chair Joe Castilleja, Chair Elect Brandon Dietert, and Vice Chairs Robin Jeffers and Shane Wolf. I am proud to continue working with Joe, who – as those who read this column know – did a fantastic job as the 2015 Chair of the Board. Brandon, Robin, and Shane are equally talented, and I look forward to their successes in the coming years.
The remainder of our Board of Directors consists of 19 other community leaders, who help to shape our Chamber's policies and work to achieve the goals set forth in our 2016 Plan of Action. I will not name them here (their information can be found on the Chamber's website). Rather, in the spirit of the Chamber's "Do You Know" campaign, I wanted to share with you some interesting facts about our board that you may not know.
First, did you know that three of the Chamber's board members are from the hospitality and tourism industry? As you can imagine, our board and community is well-served by their expertise.
Did you know that five of the Chamber's board members are in public service – one judge and four educators? It's no wonder the Chamber has been so successful in promoting education and civic awareness in our community. Many of our board members have also served in various capacities on school boards and related organizations.
Did you know that nine of the Chamber's board members own small to medium-sized businesses, and that eight of them work for or own large businesses? Or, that these businesses range across industries such as personal services, youth-related services, utilities, medical services, insurance, and real estate? The depth and breadth of our board plays a tremendous part in the Chamber's success.
Did you know that three of the Chamber's board members are veterans? Their commitment to service never seems to end.
Did you know that many of our board members have been married to their spouses for more than a decade, have children and grandchildren, and have interests or hobbies that range from an admitted Netflix addiction to tubing (of course!), hiking, hunting, and even collecting a menagerie of pets (including a llama that doesn't live at the Natural Bridge Wildlife Ranch!). In other words, they live, work, and play in New Braunfels and are committed to keeping it the best place in the world to do so.
Finally, all of our board members have a long and varied history of community involvement. These are no strangers to raising the bar, and I am honored to work with them. I know you will be too.

Natalie Rougeux
Greater New Braunfels Chamber of Commerce, Inc.
Chair of the Board