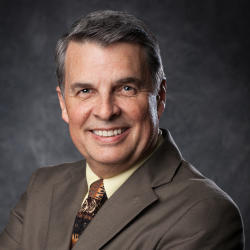 In 2019 the New Braunfels Chamber of Commerce is celebrating 100 years. Over these past 100 years the official name has evolved, but the mission has remained the same and that is to promote a better economy and a better city. Each Sunday in the Herald-Zeitung we are featuring space dedicated to "This Week in Chamber History". This is the ninth month for a review of the previous four featured accomplishments.
September of 1927, more than 90 years ago, the benefits of keeping hard-earned paychecks circulating longer in New Braunfels was already an issue. Out of town bakers were peddling their wares door-to-door. Local bakers that employed citizens, paid local taxes, and invested in local improvements and non-profits, needed help. Your merely 8 year-old Chamber of Commerce stepped up with its first Shop Local campaign. It may be the 21st century now, but shopping local remains critically important to our community still today.
In September of 1952 it was your Chamber of Commerce purchasing Christmas decorations to be used on Main Plaza. The Chamber minutes shows a Christmas Committee as early as 1947. In 1969 the Chamber led a fundraising drive to decorate the Plaza and would do so again in 1995 for the Sesquicentennial. Leading celebrations and promoting our historic downtown have long been Chamber mainstays.
Fast forward to September 1956 and the Chamber was involved in a critical environmental challenge for New Braunfels: saving the Comal Springs. The Chamber submitted a multi-point plan to the City after the springs had ceased to flow. The Edwards Aquifer Authority (EAA) is an outgrowth of the Chamber's Natural Resources Committee. Early leaders in the region on spring flow were rooted in this committee. Work that started in a Chamber committee more than a half century ago have created the benefits of spring flow in Texas' largest natural spring that is enjoyed by thousands of residents and visitors each year.
September 1971 saw the opening of the civic center as well as the adjacent Chamber offices. Passage of a Chamber-led city bond issue in 1968 made the civic center possible. Our offices still occupied by us today are next door, and a near 50 year relationship has flourished between the City and Chamber for rentals of the civic center (now civic convention center). The community has grown substantially these past 48 years and despite some remodels and expansions on both buildings, the site for our offices are unable to provide the space our growing organization needs. Plus, the civic convention center requires an adjacent hotel and more parking space to accommodate citizen and visitor needs.
From encouraging residents to shop local, to ensuring our Main Plaza is properly adorned each Christmas, to saving our Springs, as well as providing civic meeting and office space, the dates and faces may have changed over the last 100 years, but the focus has not as pointed out over the last four weeks in the recent "This Week in Chamber History" remembrances.
Success Flows Here!
Michael Meek
President/CEO