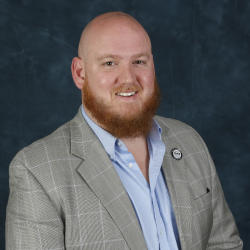 If you look around any local event, community gathering, or mixer in New Braunfels, you won't find any shortage of young people looking to get involved and make their mark on our city. We're blessed to have so many young leaders here that have a genuine love for New Braunfels and are passionate about where they live, work, and play. Just take a look at the past classes of Rising Stars of New Braunfels, or the Leadership New Braunfels program and you'll see names and faces of folks who are doing their part to keep "das leben schön" alive. As we continue in this period of rapid growth however, the need for eager, motivated volunteer and business leaders grows as well. And while there's no shortage of talent moving to town, there can be a lack of knowledge on how to engage these young professionals in our organizations and businesses, and introduce them to our culture. Aside from creating more affordable places for young professionals to live (that's an article for another day), what can be done to leverage this crowd to the best benefit of our community?
Willkommen in Neu Braunfels!
With so many Auslanders arriving so quickly, one of the best opportunities New Braunfels has to promote and maintain its culture and heritage is to proactively engage and welcome our newly-arrived young people to the organizations, local businesses, and events that make our city special.
The New Braunfels Jaycees, since 1934, in many cases has served as the front door to New Braunfels for people under 40. Their mission is to create an environment for aspiring leaders to grow their network, engage in the community, develop professionally, and create a better New Braunfels through volunteerism and philanthropy. With monthly leadership luncheons, mixers, volunteer opportunities, and networking events, the Jaycees provide an opportunity for natives and newbies alike to meet friends and get introduced to local organizations in the business and non-profit worlds. One of the goals of the Jaycees is to foster professional growth among members that they'll take with them to their next community organization, be it The Rotary Club, Lions Club, full Chamber membership, a seat on a city board or commission, a non-profit board, a new job, or something else! With over 200 active members, the Jaycees can help connect eager young professionals to your business, non-profit, or other organization.
There's no sense in fighting the growth in our community. With growth often comes prosperity, and engaging the under-40 crowd in our businesses, organizations, and traditions will help keep the New Braunfels we know and love the best place on earth to live, work, and play for years to come. Prost!
John Coker
Board Member, New Braunfels Chamber
Senior Manager, Media & Social Marketing, USAA
President, New Braunfels Jaycees