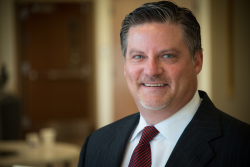 The main job of the Greater New Braunfels Economic Development Foundation is similar to the New Braunfels Economic Development Corporation, also known as the 4B board: JOBS! Having led both organizations has been very exciting, especially when announcements of expansions or new locations occur.
This year is one of those when all the hard work pays off and the community is able to see the results. Economic Development here is a team sport, and the EDF is proud to be on Team NB. All the participating entities that make up the efforts to grow jobs and wealth here realize that without good jobs and the tax base it brings, we would be hard-pressed to afford the many amenities we have come to expect from our local governing entities.
Here is a recap of primary job announcements so far in 2019:
Calendar Club or Go Retail! Expanded their operations at the Stream-USAA building this year, taking in more square footage and adding 5 jobs to their previous 65 jobs when they started late last year. They now occupy nearly 280,000 sq. ft. of the 400,000 sq. ft. in a large warehouse building south of town.
McCoy's Corporation currently has operated for several years as a door and millwork operation off I-35 behind the Target retail store at Creekside. They have 70 employees in 55,000 sq. ft. and needed double that space. Lucky for us there was such a building next to the Coleman Company off FM 306. This enables McCoy's to not only expand their operations to serve their more than 80 stores in 5 states, but to also add 30 more quality jobs.
PNC Bank announced earlier this fall that New Braunfels was their choice for their operations center. This followed an 18-month search of 40 different sites in multiple states. Our Team NB staff worked with the company every step of the way, and thanks to them along with a great available shell building by Koontz Corp, New Braunfels will soon see more than 500 new jobs in a 60,000 sq. ft. office building.
At the time of this writing, the 4B Board and City Council were finalizing another 500-job project that has been in the works since January. Plus, an existing major employer is looking to expand here soon. If all goes well, coupled with the above three companies, that's 1,160 primary jobs and approximately $154 million in new capital investment that will find its way to the tax rolls.
The nearly 1,200 new primary jobs is significant for multiple reasons. It allows more of our citizens to work where they live, not having to commute out of New Braunfels. It provides in many instances a higher wage than many of our working age citizens have enjoyed in the past, increasing their buying power and quality of life. It adds tax base for our city, county, and school districts to use for their budgets. The more commercial tax base we have, less required from residences.
Yes, these are exciting times for New Braunfels. Having job growth like the above makes it even better!
Tim Zipp
Chairman, GNBEDF