The year is already a third of the way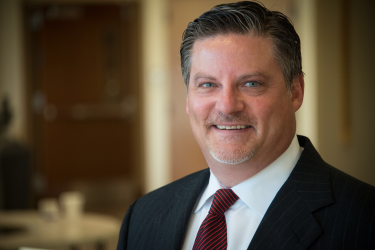 over. It's hard to believe, but as fast-paced as things are these days, I guess we should not be surprised. Everyone is super busy with community events, school activities winding down, and summer plans ahead.
Your local Economic Development Foundation (EDF) is off to a fast start as well. We welcomed Mayor Barron Casteel to explain the bond propositions and Vote FOR New Braunfels leader Ian Perez to explain why we should support to our recent quarterly board luncheon to speak about the city bond propositions. Our Foundation endorsed all four propositions as did the Chamber of Commerce, Police Officers Association, and Fire Fighters Association. Thanks to the more than 3,300 that voted.
Comal County was recently recognized as the second fastest growing county in the nation by percentage growth. Since 2010, our county ranks 6th fastest. That is pretty incredible considering there are more than 3,000 counties nationwide. We ranked 68th numerically in population growth (2017-18) and nearby Bexar County ranked 9th in numeric growth with more than 27,208. Did you know that the DFW area was 1st adding 131,767 last year? Travis County added nearly half a million citizens since 2010!
Of course, our job at the EDF is commercial-industrial growth. The Titan Industrial Park is breaking ground on a new 154,057 square foot spec industrial building near CGT. That will provide much needed inventory for added commercial tax base and jobs. Communities with a good mix of residential and commercial growth can more easily service its citizenry. Otherwise the burden goes to rooftops.
Companies don't just land here by accident. They look for places to invest in that serve their markets, provide a qualified and educated workforce, and has a community their employees enjoy living in. New Braunfels excels in all these areas. You don't have to go far to see other cities that do well in an area or two, but few excel in all three. It is competitive to win a project, and some cities go too far to simply "win the deal". In my experience in New Braunfels, I have seen a consistent "win-win" attitude. We have walked away from many projects because they didn't make sense for the community.
Our staff at the EDF works hard to bring our community these opportunities. Just last month our Vice President of Economic Development participated in a mission to Germany sponsored by the State of Texas. We have been the beneficiary of foreign direct investment in the recent past with CGT and we have others that look very promising. There are also several domestic strategies our staff employs to provide quality leads and I am told we have the opportunity to have a banner year of announcements in 2019.
The next time I provide an article, summer will be in full swing and we can possibly dive a little deeper into the "anatomy of a deal" from a major company relocation or expansion. If successful, we can keep pace with the population growth to maintain a healthy economy.
Tim Zipp, Chairman
Greater New Braunfels Economic Development Foundation