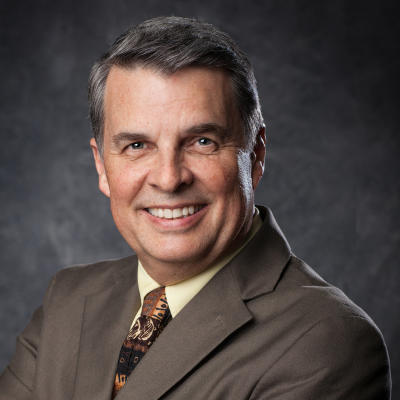 My monthly newspaper articles this year are from the perspective of a Chamber staff member. When I drew up a list of topics for the year this past January, the September article topic was economic development. September is the month we think about as the beginning of a new season; new opportunities. Economic development provides this for our community each and every day of the year.
From the founding of the community in 1845, our German ancestors brought their skills and industrious mindset. New Braunfelsers added industry, thanks to the power of water. The community enjoyed Mission Valley Textiles as the largest employer for many decades. Textile mills were declining around the nation when I arrived in town in 1988, but the "Mill" left its stamp on this city for many generations. 
Landing the Walmart Distribution Center in 1985 was at the time like landing an Amazon headquarters. The Chamber staff was front and center on that recruitment effort, even leading a fund drive to lower the cost of the land. Walmart officials educated local leaders of the importance of having a "one stop shop" for information, and the Chamber has filled that role ever since.
The passage of the half-cent economic development sales tax in 1995 changed the landscape for job creation and community improvements. Our Chamber was a catalyst for this special tax. Back then there were two boards, one for job creation and one for public infrastructure and quality of life. Combined by voters in 2001, the now New Braunfels Economic Development Corporation, aka 4B Board, has invested in many iconic projects locally. Think Fischer Park, Das Rec, improvements to Landa Park, Circle Arts Theatre, Brauntex Performing Arts Theatre, Loop 337, the coming youth sports park, SPARK Small Business Center, the Central Texas Technology Center, the airport, downtown restrooms and more.  Dozens of companies assisted by the NBEDC have added thousands of good jobs for our citizens.
Our staff through the years has provided professional services to the NBEDC on a daily basis. These boards have city council-appointed citizens providing the direction to both the City and Chamber staff. The Texas Economic Development Council bestows an annual Economic Excellence Award and 700+ of these boards are eligible to apply. I am proud to say that the New Braunfels EDC has been honored each and every year since the award began 14 years ago, only one of two Texas cities can say that.
During this pandemic, overseas travel restrictions are delaying some of our most promising projects, delaying others already approved to come here, and some dealing with the new realities of working in an office vs remotely. Our staff is learning to do their jobs to meet companies' new needs. Flexibility is the key, and patience. 
One of my fondest memories when I depart this position and career here will be the successes we've had in helping bring thousands of good paying jobs for citizens as well as many quality amenities for citizens to enjoy. It hasn't been easy, but if it was, everyone would be doing it!

Michael Meek
President & CEO