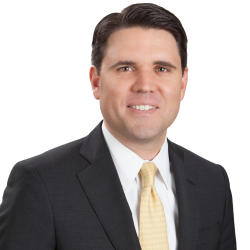 Our Foundation was pleased to continue our in-person meetings on April 20th, as we welcomed Comal County native Carlton Schwab to discuss the progress of economic development-related priorities during the ongoing Legislative Session. Additionally, the New Braunfels Chamber staff hosted the 55th Annual Texas Legislative Conference on May 6th and 7th, continuing our longstanding tradition of substantive discussion of the state's most pressing issues, as well as designation of the "Texan of the Year."
On both accounts, and across this compelling region of ours, much work is being done to build on our present momentum. A common theme --- economic development is a nuanced, team sport. And what happens during these Legislative Sessions impacts us immensely here in New Braunfels.
Carlton Schwab first took the helm of the Texas Economic Development Council, or TEDC, in 1999. Since that time, his 880-member organization has become the recognized leader in the professional development of its members and serves as a powerful voice for economic development policy in the State of Texas. Schwab reviewed TEDC's current legislative priorities, which are summarized below:
Protecting the local economic development sales tax – such as funding for our New Braunfels 4B Corporation – for local development purposes;
Reauthorizing Chapter 313 of the Texas Tax Code;
Continued funding of the state's deal closing fund, known as the Texas Enterprise Fund;
Continued funding for critically important Texas Workforce Development programs;
Supporting and promoting innovation and entrepreneurship, through a number of pieces of legislation; and
Promoting and protecting local control, including preserving local tax incentives such as Chapter 312 of the Property Tax Code – critical for large property taxpaying employers across Texas.
Schwab also discussed the critical issue of where sales taxes are collected, and the ongoing debate on this issue. When local businesses like HD Supply consummate a sale, those transactions are currently credited to the local municipality in which the business is located.
Some have pushed an effort to change that "point of collection" to the location of the consumer, wherever she or he might be located. Such a change places a substantial burden on businesses, particularly on main street. And the City of New Braunfels is working very diligently and responsibly in opposition to such a change, as it would prove to be extremely detrimental to our community.
Additionally, much work is underway across this region of ours on the economic development front. The San Antonio Economic Development Foundation has dramatically raised the stakes, and potential impact, of their purposeful work. Their ongoing effort to take a more regional approach and fund the effort to the tune of $38.5m over the next five years, will be accreditive to our efforts locally. And both our New Braunfels Chamber and Economic Development Foundation have stepped up as early adopters, and strong supporters, of the San Antonio EDF's regional strategy. 
And up the road in Hays and Caldwell Counties, the Greater San Marcos Partnership has worked closely with Texas State University over the past four years in order to popularize the "Texas Innovation Corridor" brand for this growing and dynamic region of ours. When you think about it, why should California's Silicon Valley and North Carolina's Research Triangle --- both popularized by their own promotional efforts decades ago --- lead the country in economic development brand recognition? The Austin-San Antonio Corridor's track record for quality of life, educational attainment, technological innovation, and job creation is second to none, and it's good that the world is starting to hear that message.
On both fronts, New Braunfels benefits mightily, and stands apart as a unique and high-quality community for our residents, employers, and workforce --- present and future. Here's to building on that momentum!
Patrick Rose
Chairman, Greater New Braunfels Economic Development Foundation