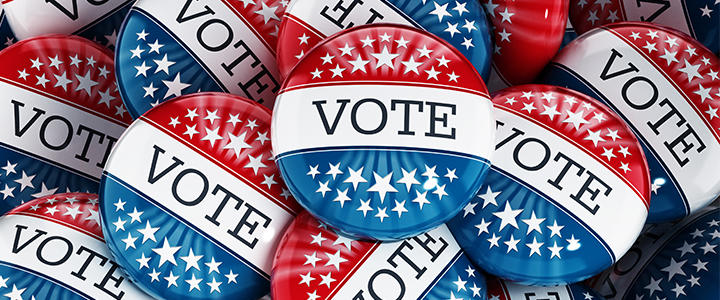 Early voting is currently underway for the March 3 primary elections. Registered voters can choose between voting in either the Republican or the Democratic primaries when they arrive at the polling places. Voters cannot participate in both primaries.
Voters can, however, vote at any of the following polling places through the early voting period, which ends February 28. Except where noted below, polling places will be open:
Tuesday-Friday, Feb. 18-21: 8 a.m. to 5 p.m.
Saturday, Feb. 22: 7 a.m. to 7 p.m.
Sunday, Feb. 23: 1-6 p.m.
Monday-Friday, Feb. 24-28: 7 a.m. to 7 p.m.
Early voting polling places are:
Comal County Elections Center, 396 N. Seguin Ave., New Braunfels
Comal County Goodwin Annex, 1297 Church Hill Drive, New Braunfels
Comal County Bulverde Annex, 30470 Cougar Bend, Bulverde
St. Francis by the Lake Episcopal Church, 121 Spring Mountain Drive, Canyon Lake
Garden Ridge City Hall, 9400 Municipal Parkway, Garden Ridge, where the polling place will close at 4 p.m. Thursday, Feb. 27.
In several races, the Republican primary winner will be unopposed in the November general election, including local contests for 433rd state district judge; Comal County constables in Precincts 1, 3 and 4; and county tax assessor-collector.
An additional contested race on the GOP side is Comal County Precinct 1 commissioner, with the winner to face an uncontested Democratic nominee in November's general election.
Democrats alone have contested primaries for U.S. House District 21, four seats on the Texas Supreme Court, and Place 4 of the Texas Court of Criminal Appeals – all of them to face uncontested Republican nominees in the general election.
Both parties have contested primaries for president, U.S. Senate, U.S. House District 35, Texas railroad commissioner, Place 3 on the Texas Court of Criminal Appeals and District 5 of the State Board of Education.
As of Wednesday, 106,206 Comal County voters are registered to cast ballots in the primary, with a handful of valid registrations still trickling in.