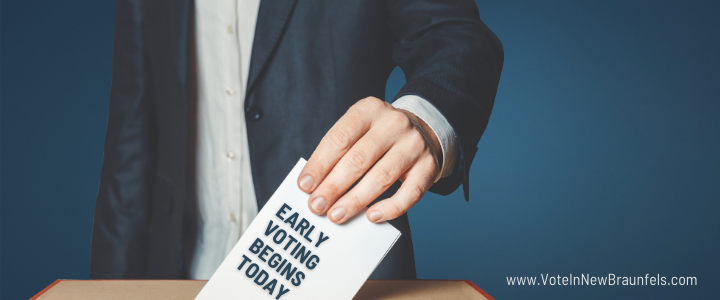 Early voting begins Monday, April 19 for the May 1 Uniform election. Registered voters in Comal County may cast their ballots at the following polling places:
Election Day Polling Locations
The following entities will have items on the ballot for voters to vote on. The City of New Braunfels has 18 proposed Charter Amendments, as well as District 3 and District 4 council seats up for election. New Braunfels ISD has Trustee Positions 3 and 5 on the ballot for election, as well as Comal ISD electing two trustees during this election. View all organizations with items on the ballet below.
Voting Entities for Uniform Election:
For more information, visit www.VoteInNewBraunfels.com.