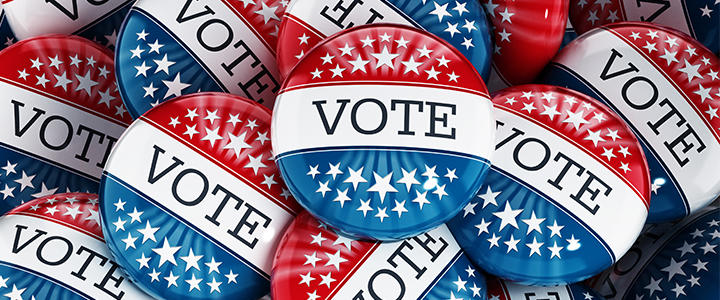 Early voting begins Monday, October 21 for the November 5 midterm elections. Registered voters in Comal County may cast their ballots at any of six locations during the early voting period, which ends November 1. Except where noted below, the schedule for early voting will be as follows:
Monday-Friday, October 21-25, and Monday-Wednesday, October 28-30: 8 a.m. to 5 p.m.
Saturday, October 26, and Thursday-Friday, October 31-November 1: 7 a.m. to 7 p.m.
Closed Sunday, October 27.
Early voting locations will be:
Comal County Elections Center, 396 N. Seguin Ave., New Braunfels
Comal County Goodwin Annex, 1297 Church Hill Drive, New Braunfels
Garden Ridge City Hall, 9400 Municipal Parkway, Garden Ridge, where polling will close at 4 p.m. Monday, Tuesday and Thursday, Oct. 21, 22 and 24
Comal County Bulverde Annex, 30470 Cougar Bend, Bulverde
Mammen Family Public Library, 131 Bulverde Crossing, Bulverde
St. Francis by the Lake Episcopal Church, 121 Spring Mountain Drive, Canyon Lake
State law requires that all voters bring an approved photo ID to vote. Voters who lack an approved photo ID can still cast a ballot if they bring an alternate form of identification, such as a utility bill, and sign an affidavit at the polling place. A list of approved and alternate IDs allowed at the polls is available on the Texas Secretary of State's website, votetexas.gov.
The ballot for all residents comprises 10 proposed constitutional amendments approved by the Texas Legislature this year now requiring voter approval for ratification. Residents within the bounds of the Bulverde Area Rural Library District, Emergency Services District No. 3 or Green Valley Special Utility District will also vote for those districts' respective board members. The city of Schertz is also holding elections for mayor and city council.
By the close of the voter-registration period October 7, more than 103,600 Comal County residents had registered to vote, with additional registrations trickling in via mail in subsequent days. 
For more information, visit www.VoteInNewBraunfels.com.